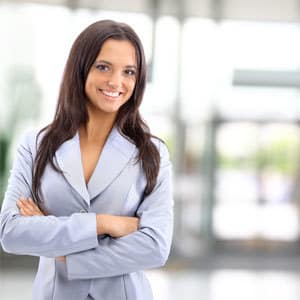 Show Off A Vibrant, Beautifully Improved Smile
If you feel disenchanted with the appearance of your smile, cosmetic dentistry can greatly improve the way your smile looks, offering a major confidence boost. Smile imperfections can be caused a number of factors. Perhaps you have damaged teeth, including chips and fractures. Maybe you feel your teeth do not complement your other facial features, or that your smile is simply not as white as you would like. Whatever your concern, speak with Dr. Richards about your smile goals, so he and our friendly team can guide you toward your most beautiful smile.
About Cosmetic Dentistry
Cosmetic dentistry is a branch of dentistry focused on the aesthetic quality of your smile. Thanks to advanced dental technology and treatments, you can improve the appearance of your teeth. We encourage you to schedule a consultation with Dr. Richards, so you and he can discuss your short- and long-term goals. He will examine your mouth and will explain your options. From minor changes to a complete smile makeover, we can assist you in achieving the transformation you desire.
The Benefits of Choosing Cosmetic Dentistry
At The Dental Centre of Conroe, Dr. Richards and our team look forward to helping you achieve gorgeous results. While you may be hesitant to choose cosmetic dentistry, viewing treatment as a luxury, we believe feeling fantastic about your appearance actually has a significantly positive impact on your life. Common benefits of cosmetic dentistry include:
Feeling satisfied with your smile can greatly boost your self-confidence, which may extend into every aspect of your life
A study performed for the American Academy of Cosmetic Dentistry (AACD) revealed that people tend to judge others based on their smiles – a beautiful smile means people will more likely view you as attractive, happy, successful, wealthy, and friendly
Cosmetic dentistry can improve damage, such as cracks, spaces, and chips in your teeth
Cosmetic treatments may improve the whiteness and brightness of your smile
You can enjoy improved tooth shape, size, and length
What To Expect From Cosmetic Dentistry
Dr. Richards and our team strive to provide you with modern treatments and thoughtful care, so you feel excited about your future smile. You will speak one-on-one with Dr. Richards, who will create a customized care plan to improve the beauty of your smile. We offer the following cosmetic dentistry services at The Dental Centre of Conroe:
Is Cosmetic Dentistry Right for You?
Cosmetic smile enhancement can improve your confidence by improving your smile and overall appearance. To find out if cosmetic dentistry is right for you, schedule a consultation with Dr. Richards by calling the Dental Centre of Conroe today at (936) 441-4600. Located in Conroe, TX, we also proudly serve the residents of Houston, The Woodlands, Willis, Montgomery, Magnolia, Huntsville, and all the surrounding communities.