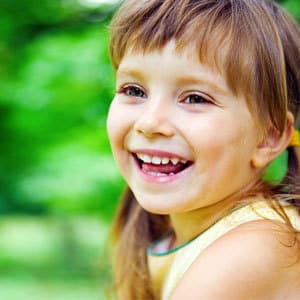 Maintain Excellent Oral Health
One of the most significant aspects of preventive dentistry is the ability to help you avoid the development of disease by catching problems early in their development. The more successful we become at preventing the progression of oral illness, the greater our ability to help you maintain a healthy mouth and smile.
About Dental Checkups
You may think of a dental checkup as a dentist searching your teeth for cavities. While this is certainly one portion of a checkup, Dr. Richards provides comprehensive exams, so we may monitor every part of your oral health. You can expect advanced technology and excellent one-on-one attention, which includes the following:
Intraoral Cameras: With the use of a tiny camera, which fits comfortably in your mouth, our team will take snapshots of your oral cavity. Dr. Richards can then show you what he sees when he looks in your mouth for improved doctor-patient communication.
Digital X-Rays: Similar to conventional X-rays, we will take an internal look at your oral tissues with digital X-rays, Using small sensors that fit comfortably in your mouth – no bitewings necessary – we will quickly take images. Our team will then upload the images to our computer, for nearly instant viewing.
3D Imaging: In the event that we require a 3D image of your oral cavity, we have 3D imaging and scanning technology in-house, for your convenience.
Oral Cancer Screenings: Dr. Richards and our team provide oral cancer screenings during your visit to check for changes in the lining of your mouth.
The Benefits Of Dental Checkups
At The Dental Centre of Conroe, we encourage you to visit us according to Dr. Richard's recommended intervals. We will typically provide a checkup with a cleaning, for your healthiest smile. Consider the following benefits of a dental checkup:
By detecting changes early, the success rate of treatment and survival greatly increases
When our team sees you regularly, we can more immediately identify changes
Our advanced technology allows us to provide you with excellent patient education, so you always feel clear on the status of your oral health
Do I Need A Dental Checkup?
Yes. Every single person requires dental checkups. While you may brush and floss regularly, you cannot always detect oral health changes on your own. Our professional experience allows us to catch problems from tiny cavities to gingivitis and pre-cancerous evidence before the illness progresses into a severe issue. To schedule your next checkup, call the Dental Centre of Conroe today at (936) 441-4600. Located in Conroe, TX, we also proudly serve the residents of Houston, The Woodlands, Willis, Montgomery, Magnolia, Huntsville, and all the surrounding communities.