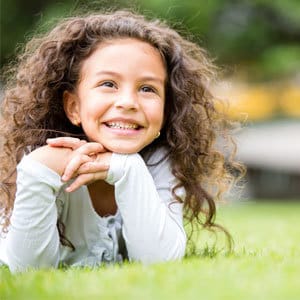 Experience A Truly Clean, Comfortable Smile
Did you know a simple dental cleaning can improve the health of your smile? Dental cleanings can greatly contribute to your preventive care, helping you avoid most problems that require restorative services. We go above and beyond to cater to your unique needs, so you feel comfortable and relaxed throughout your cleaning.
About Dental Cleanings
A dental cleaning is an essential part of preventive dental care. The first part includes your efforts at home. By brushing and flossing your teeth every day, you remove plaque and debris from your teeth. However, you cannot completely remove plaque – a bacteria-laden substance that adheres to your teeth – on your own. This is where our dental team enters the picture. With our professional tools and systems, we can thoroughly and comfortably remove plaque from your teeth.
In addition, we offer deep cleanings with special electric tools for accuracy and comfort. This is also referred to as "ultrasonic scaling and root planing" and often recommended for patients suffering from gum disease. Periodontal illness, such as gingivitis and periodontitis, occurs when plaque hardens onto your teeth and moves beneath your gumline. The result includes inflammation and damaging side effects such as gum recession. During a deep cleaning we will remove the plaque and polish your teeth for a brighter, healthier smile.
The Benefits of Dental Cleanings
Even if you practice wonderful oral homecare, dental cleanings will still improve your oral health and help you avoid the development of oral diseases. The benefits of a dental cleaning include:
Dental cleanings greatly improve your ability to avoid cavities by thoroughly removing plaque
By avoiding cavity development and gum inflammation, you prevent more serious disease development, such as infections and periodontal disease
We will provide you instructions on best methods of maintaining a healthy, beautiful smile at home
You will leave our practice with clean, shining teeth
Do I Need A Dental Cleaning?
Dr. Richards encourage you to schedule a dental cleaning once every six months, along with your dental checkup. The more frequent you receive a cleaning, the greater your chance of avoiding plaque buildup and the wide variety of associated problems, from cavities to periodontal disease. To learn more, call the Dental Centre of Conroe today at (936) 441-4600. Located in Conroe, TX, we also proudly serve the residents of Houston, The Woodlands, Willis, Montgomery, Magnolia, Huntsville, and all the surrounding communities.