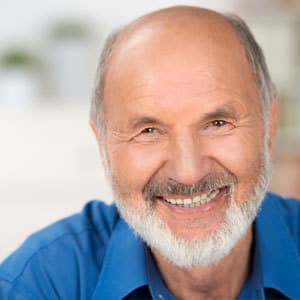 Complete And Revitalize Your Smile
Even a single missing tooth can quickly make you feel embarrassed or uncomfortable. When you are looking for a fast, budget-friendly solution, consider a dental bridge. Enjoy a beautiful, uniform smile again, as well as comfortable function, with this permanent dental prosthetic.
What Are Dental Bridges?
A dental bridge is a prosthetic teeth replacement device that replaces one tooth, or two or more teeth in a row. Unlike dentures and partials, which you may remove at will, a dental bridge is a fixed device. Dental bridges rely on healthy natural teeth for their support system. Composed of a row of dental crowns, the crown on either end fits directly over an anchor tooth or "abutment tooth." The remaining crowns that rest between the end crowns fill in the space to replace your missing tooth or teeth, literally "bridging" the gap from one tooth to the next.
The Benefits Of Dental Bridges
If you are missing one tooth or multiple teeth in a row, dental bridges can quickly and effectively restore your smile and your quality of life. You may not recognize the strong impact missing teeth can have on your life. However, at The Dental Centre of Conroe, we believe you deserve to feel wonderful about your teeth every single day. The benefits of replacing missing teeth with a dental bridge include:
Dental bridges offer a more budget-friendly solution than more expensive options like dental implants
We offer beautiful bridges, composed of natural-looking porcelain crowns that blend seamlessly with your existing smile
You will not need to worry about removing or keeping track of your prosthetic like with dentures
Dental bridges rely on your existing teeth for support for a stable teeth replacement solution
You will be able to chew comfortably again
Dental bridges fill your missing teeth spaces for easy and articulate speaking
Your bridge acts as a space holder, preventing existing teeth from shifting into the open space and causing misalignment
Am I A Good Candidate For A Dental Bridge?
If you are missing one tooth or multiple teeth in a row, and have remaining natural teeth in good health, you likely make a wonderful candidate for a dental bridge. However, if you have missing teeth spread across your arch, or if you do not have healthy natural teeth for use as anchor teeth, Dr. Richards will discuss alternative solutions. To learn which option is right for you, schedule a consultation by calling the Dental Centre of Conroe today at (936) 441-4600. Located in Conroe, TX, we also proudly serve the residents of Houston, The Woodlands, Willis, Montgomery, Magnolia, Huntsville, and all the surrounding communities.