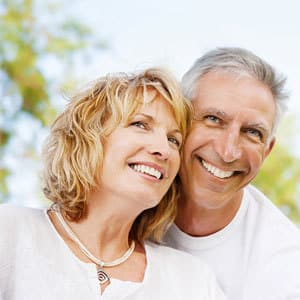 Restore Your Smile To Excellent Comfort And Function
Patients often avoid scheduling appointments to the dentist because they feel overwhelmed by the current health of their teeth. At The Dental Centre of Conroe, we would like to extend an invitation to you to visit a dental practice with a different, positive approach to improving your dental health. When Dr. Richards and our compassionate team look at your teeth, we see the potential. Through comfortable visits and the one-on-one attention you deserve, you will find restoring the health and beauty of your smile can be a wonderful process with a rewarding outcome.
About Restorative Dentistry
When your teeth and oral structure suffer from tooth decay and disease, the results often include physical damage. Fortunately, restorative dentistry offers patients innovative solutions for improving their oral health and function. For example, if you break a tooth, we will offer tooth replacement options. Or, if your tooth develops a cavity, we will provide you with a tooth-colored filling to remove the existing tooth decay and replace the missing tissue.
The Benefits of Restorative Dentistry
Dealing with oral disease and physical damage can reduce your daily quality of life. Problems that require restorative dentistry treatments are irreversible. This means you cannot treat these oral issues on your own, and they will only continue to worsen. We encourage you to visit us for restorative dentistry, so we can create a personalized care plan to set you back on the road toward optimal oral health and comfort. The advantages of restorative dentistry include:
At The Dental Centre of Conroe, we strive to inspire you about your oral health – you will enjoy a positive, enjoyable visit
Restorative dentistry services can remove your source of discomfort
Restorative dentistry treatments can restore the physical structure of your tooth for improved daily speaking and chewing
We can replace missing teeth, for a smile you feel proud to call your own
By addressing problems like tooth decay and infections, we can save the health of your natural teeth
Restorative dentistry focuses on your entire mouth, treating isolated concerns as a way to protect surrounding teeth and gums
Should I Schedule A Restorative Dentistry Appointment?
If you have any concerns about your teeth or surrounding tissues, consider scheduling an appointment. Dr. Richards suggests that all patients visit our practice once every six months for a checkup and cleaning, during which we can assess your oral health and whether you need one of our following restorative treatments:
To schedule an appointment with Dr. Richards, call the Dental Centre of Conroe today at (936) 441-4600. Located in Conroe, TX, we also proudly serve the residents of Houston, The Woodlands, Willis, Montgomery, Magnolia, Huntsville, and all the surrounding communities.