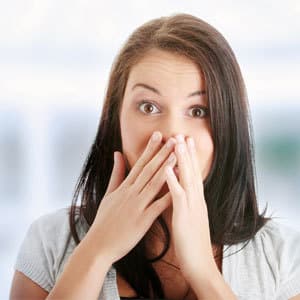 Visit Us For Same Day Appointments
At The Dental Centre of Conroe, we know that dental surprises happen every day, whether they include a sudden severe toothache, a broken tooth, or a damaged prosthetic. When you experience a dental emergency, we are here to help.
What Is Emergency Dentistry?
Emergency dentistry offers you the luxury of seeing our smiling faces at a moment's notice. When a mishap occurs, we will schedule you a same-day appointment so we can quickly address your problem and send you home feeling comfortable.
What Is A Dental Emergency?
A dental emergency includes anything that affects your oral health, is not life threatening, and cannot wait until tomorrow. However, if you find that your circumstances may be life threatening, please call 911 or visit your nearest emergency room.
How Should I React During A Dental Emergency?
Your best solution is to act quickly and calmly. If you feel you need assistance, ask a friend or loved one to help you contact us and drive you to our office. The calmer you remain, the more likely you are to effectively apply short-term solutions and arrive at our practice feeling confident about your appointment. However, we know emergencies can result in discomfort and a sense of urgency. Before you see Dr. Richards, we recommend taking the following steps to address immediate discomfort:
If you suffer from severe discomfort, take an over-the-counter pain reliever, such as acetaminophen or ibuprofen.
Place an ice pack against your face over the area of swelling or discomfort.
For a broken tooth, attempt to gather the pieces, place them in a plastic zipper bag or other sealed container, and bring the pieces with you to your appointment.
If you begin bleeding, place clean gauze or some other clean material against the affected site. Apply pressure to slow the bleeding.
For a dislodged tooth, carefully rinse the tooth under lukewarm water without removing attached tissue. Without using force, try to place the tooth back in place within your mouth. If this fails, place the tooth in a sealed container filled with milk or salt water. Bring the container to your visit.
Remind yourself regularly that we address dental concerns on a daily basis and have your best interest at heart – once you arrive, we will take care of the rest.
Call Us if You Have an Emergency
If you experience a dental emergency, then call the Dental Centre of Conroe immediately at (936) 441-4600 to schedule an emergency visit. Located in Conroe, TX, we also proudly serve the residents of Houston, The Woodlands, Willis, Montgomery, Magnolia, Huntsville, and all the surrounding communities.