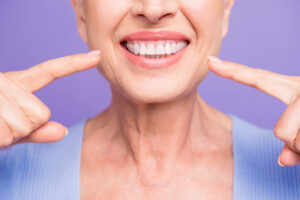 Whether you are aware of it or not, your smile is constantly fending off the threats of oral bacteria, germs, and other concerns. In fact, this process occurs on a daily basis, and even natural defenses that are in place are not always enough to fend off such threats. To assist, your dentist typically recommends practicing a well-rounded preventive routine, which is intended to strengthen your natural defenses and keep your smile safe. Sometimes, however, patients neglect one or more elements of their oral health, leading to complications. In today's blog, your Conroe, TX dentist takes a look at the need for regular periodontal care and how you can take strides to improve your routine.
The Need for Periodontal Care
Your smile's health is among the most important factors to consider when seeking treatment of any sort for your oral cavity. Though there are several specific areas within dentistry that may handle their own circumstances, those that prioritize oral health should always be pursued first.
Most individuals may believe that they are doing the most in terms of their preventive routine, even taking care to brush at least twice a day every day. Although brushing is essential for ideal oral health, it is important to remember that it only represents a portion of the overall equation.
You see, your oral health is influenced by much more than just your teeth, and each component contained within the oral cavity has a role to play. Specifically, your gum tissues are essential for protecting your roots and housing your teeth, but gum infections threaten the status quo. To learn more about the need for regular periodontal care and how our team can help, give us a call today.
In-Office Treatment Options
Gum disease is a common oral health concern that affects millions of people every year. It occurs when hyperactive oral bacteria work their way beneath the surface of the tissues and contribute to plaque buildup on the teeth roots.
Our office offers in-office deep cleaning appointments that can help remove these deposits over the course of several visits. It involves carefully cleaning beneath the gum line so as to prioritize a greater level of periodontal health. Contact our team to learn more about this process and how we can help.
Always Remember to Floss!
To keep your tissues strong and protected from the sanctity of your home, your dentist recommends flossing regularly. In fact, it is ideal to floss between each meal, or at least once daily to keep plaque and food particles at a minimum.
Schedule Your Next Appointment
Contact The Dental Centre of Conroe in Conroe, TX by calling 936-441-4600 to schedule your next appointment with our team and learn more about the need for regular periodontal dental care.