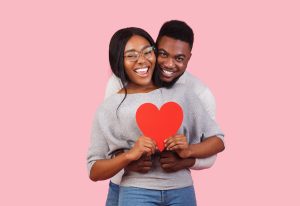 Valentine's Day is coming up, and whether you are planning to spend the day with a loved one, with friends, or by enjoying some time to yourself, you deserve to look and feel your best. At the Dental Centre of Conroe, we know how important it is to feel proud of your smile. We don't want anyone to be embarrassed about or unsatisfied with their smile, so we offer you the solutions needed for a total smile makeover. In today's blog, your Conroe, TX, dentist will share the restorative and cosmetic dental procedures offered in our office to help you get the beautiful smile you desire.
Our Restorative Services
At the Dental Centre of Conroe, we offer several procedures that can help to restore your smile in the event of decay, gum disease, or a dental emergency like breaking a tooth or needing extraction.
Some of the services we offer include:
Fillings
Root Canal Therapy
Dental Implants
Dental Crowns
Dental Bridges
Dentures
Extraction
While it is always ideal to keep up with preventative measures such as practicing good oral hygiene at home by brushing twice and flossing once per day, and attending checkups and cleanings with your dentist every six months, we understand that things happen. Our office is a judgement-free zone, so you don't need to worry about the embarrassment that we know decay and tooth loss can cause. We are here to help you restore your smile to its fullest beauty.
Our Cosmetic Services
If you don't have any structural problems with your teeth, you may still be unsatisfied with their appearance. For this reason, and since we believe everyone deserves to love their smile, we offer several cosmetic procedures, including:
Teeth Whitening
Bonding
Contouring
Porcelain Veneers
If you have a problem, whether it be stains, gaps, unevenness, or any other cosmetic issue, we have the solutions to fix that problem.
Something for Everyone
No matter what is making you unsatisfied with your smile, we have the tools to overcome it. If you have several issues with your teeth, we may be able to combine solutions to create your ideal outcome in a shorter amount of time, as we are able to do with porcelain veneers. We think that everyone deserves a beautiful smile, and it is important to us that everyone has a comfortable and pleasant experience when in our office, so we offer cozy amenities to put you more at ease as well as sedation dentistry for those with more serious dental anxiety. In this way, we can offer a complete smile makeover to suit anyone's needs.
Make Over Your Smile Today
Everyone deserves to smile and to be happy with their smile. If you are feeling unsatisfied, the Dental Centre of Conroe offers the solutions to your smile woes. For questions about our procedures, or to schedule a consultation to discuss your smile makeover, contact the Dental Centre of Conroe by calling (936) 441-4600. We serve patients from Conroe, TX, and the neighboring communities.