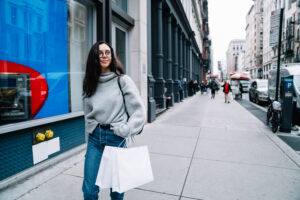 Routines such as your preventive care regimen at home are essential to establish.  Anticipating what goals and tasks must be accomplished in a single day can help you better prepare for and take on your day. While it can be comforting to fall into a healthy routine, sometimes trying something new is just as rewarding, if not more. We are not referring to drastically changing your preventive routine, but we are suggesting you check out what this wonderful city has to offer and try something new! In today's community blog, your Conroe, TX dentist identifies unique opportunities to check out something fun and we encourage our patients to enjoy it.
Einstein's Party Barge Cruise
This first event is a bit of a different one, as there is not a set one-time event, but rather, several! Indeed, from May 29, 2022 to September 5, 2022, Margaritaville Resort Lake Conroe and Einstein's Surf & Boat Shop are teaming up to host Einstein's Party Barge Cruise. Every evening from 6:30 p.m. to 8:30 p.m., you can embark on a lovely sunset cruise around Lake Conroe, featuring light snacks, music, and a view of the beautiful lake.
The cruise takes place at Margaritaville Lake Resort, located at 600 Margaritaville Parkway, Montgomery, TX 77356, and up to 35 guests can attend per evening. Tickets are available for $60 for purchase on their website here or by calling Einstein's Surf & Boat Shop at 936-448-3089. Additionally, the ticket covers one adult and an accompanying child, and drinks are BYOB.
Moto X-Treme Circus
If you are more of an enjoyer of motocross sports, then this next event is the perfect one for you. This Saturday, June 25 from 4:30 p.m.to 9 p.m., Lone Star Convention Center will be hosting the original Moto X-Treme Circus Show. This event features a combination of action sports with circus thrill acts to produce a high-energy, adrenaline-pumping show.
Each show will consist of an hour and a half of spectacular thrill acts featuring the X-Metal riders, Pendulum Wheel, the Nuclear Stunt Girls, Sky Masters-Aerial Thrills, and of course, The globe of Death which has five motorcycles at the same time! Tickets are available ranging from $8-$20, and more information can be found on the event website.
Montgomery Bridal Faire
For the future bride or bride-to-be, it can be difficult to anticipate your wedding-planning without much of a frame of reference. While some may now exactly what they want to do, others may seek inspiration, and this next event can help. This Sunday, June 26, 2022 from 12:00 p.m., Lone Star Convention Center will be hosting the Montgomery Bridal Faire. The event will feature florals, décor, linens, boutiques, photo booth, DJ, Photography, wedding planning, and much more. Check out the event website here to learn more or sign up.
Don't Forget About Smile Health!
While you may not know what to expect, trying new things or attending different events can be rewarding processes. Contact The Dental Centre of Conroe in Conroe, TX by calling 936-441-4600 to learn more about the benefits of community events, or schedule your next dental appointment with our team today.