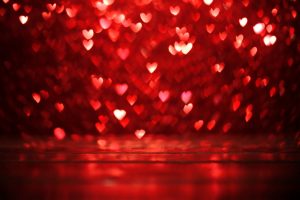 How sweet! Who doesn't love the sugary, dazzling loveliness that comes with Valentine's Day? If ever there was an adorable way to spend it with someone you love, the Daddy Daughter Dance 2019 in our Conroe, TX community is certainly it! Don't miss out on being at the place to be! Grab your tickets soon, before they're gone!
Event Information
In addition to enjoying the splendor of the venue (the dance is taking place at La Torretta Lake Resort & Spa), you and your daughter will be showing up to a beautiful Valentine's Day experience you won't soon forget. Enjoy a delicious dinner, take part in themed activities, bring home a photo, and smile the night away!
Dance Time And Date Details
The dance will be happening on February 2nd, 2019 from 6pm to 9pm.
Location Of Valentine's Dance
La Torretta Lake Resort & Spa is located at:
600 La Torretta Blvd.
Montgomery, TX 77356
Admission
If you would like to attend the upcoming Daddy Daughter Dance 2019, admission will be $65 for each dad-and-daughter couple. If you have additional daughters who would like to attend, each sibling will require an additional $20 for admission. Remember that you must register before the day of the event.
Invite Details
This dance is geared toward dads and their daughters (ages four through 16).
If You Have Questions
Are you curious about something in regard to the upcoming dance? Want to have a question or two answered? Ready to register? You may call 936-522-3900.
Bring Yourself And Your Kids In For Care
By coming in for the dental cleanings and checkups you and your family needs in order to enjoy cavity-free, healthy smiles, you are promoting oral health that is safe and that can remain that way for life! Come in for a visit in Conroe, TX by scheduling a visit with the Dental Centre of Conroe by calling (936) 441-4600. We serve patients from Conroe, Houston, The Woodlands, Willis, Montgomery, Magnolia, Huntsville, and the neighboring communities.