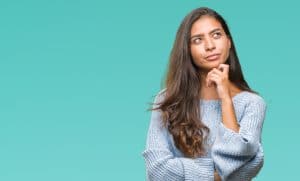 Of course, there's nothing but pleasant thoughts that come about, when you think about the benefits that come with deciding to receive cosmetic dental care. With that said, you may still find that there's a little part of you that feels slightly anxious when you ponder these esthetic improvements. If you're like many of our Conroe, TX patients, then what you're dealing with is probably a particular worry about the unknown that, once answered, will stop bothering you! Today, we cover the always-worried-about topic of longevity. How can you keep the results of your treatment looking lovely, you wonder? Let's break down the details!
How Can I Protect My Results?
The last thing you want is to take the time to receive cosmetic care from our team, only to realize your results aren't going to last very long! If that were the case, you may think to yourself, what's the point? Fortunately, in order to protect the results of any care you receive with us, you can make sure you're fully dedicated to prevention. That will include:
Brushing your smile morning and night, two minutes each time you brush
Flossing daily (just once)
Scheduling and attending the cleanings and checkups we recommend you set up twice a year with our practice
Will Whitening Last Forever?
While the exceptional brilliance you see right when you're through receiving teeth whitening as your cosmetic care treatment of choice will us will likely dim slightly over time, remember: The results will remain looking beautiful for years! Of course, this depends heavily on how well you stick to the aforementioned suggestion to truly care for your smile. So, keep up the prevention to keep up the results!
Can I Replace Or Redo My Treatment In The Future?
Of course, in many (many) years, when you find that the vibrancy or intensity of your cosmetic treatment's results are not quite living up to your expectations, you are always free to touch-up or redo your treatment. For instance, you may be ready for a new round of teeth whitening, which is perfectly okay! Wear and tear will take place no matter what, so while caring for your smile will offer you some serious protection, you may still find that down the road, additional cosmetic care will be what's right for your needs.
Learn About What You Can Expect From Cosmetic Care
Don't keep your pressing questions to yourself when it comes to any area of dental care, including cosmetic dentistry. Instead, let those questions out, when you come in to see us for a consultation. Come in for a visit in Conroe, TX by scheduling a visit with the Dental Centre of Conroe by calling (936) 441-4600. We serve patients from Conroe and the neighboring communities.