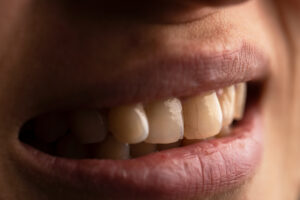 Whether you are aware of it or not, your smile's health is one of the most important factors you can consider when seeking dental treatment. In fact, it is often the first factor that is considered in the process. Though this may be the case, it does not mean that other options do not exist to address surface-level concerns as well, causing your oral health to take a backseat as not the priority. In today's blog, your Conroe, TX dentist takes a look at cosmetic solutions that are specifically designed to address surface-level chips and cracks in a discreet and lifelike manner.
Taking a Look at Cosmetic Dentistry
It goes without saying that from a young age, your parents or guardians likely emphasized the need for regular dental prevention. Indeed, brushing your teeth is the number one way to fend off threats such as gum disease, tooth decay, and a host of other concerns. Though these are often the biggest oral health threats we face throughout the course of our lives, they are far from the only ones to worry about.
As a matter of fact, sometimes the biggest issue we face does not have anything to do with your oral health, but rather, a surface-level chip or crack. You see, smile blemishes might not directly cause health damage, but they certainly take away from your grin's overall appearance.
A crack in your dental enamel can occur as the result of several different factors, including a dental emergency from a physical accident. Fortunately, our team has the cosmetic treatment to help in a timely and efficient manner. Contact our team to learn more today.
How Bonding and Contouring Addresses Blemishes
Cosmetic dentistry consists of any practice that aims to address surface-level discrepancies with a simple and non-invasive treatment. There are a few different types of cosmetic treatment you can pursue, and how effective each will be will depend largely on your specific needs.
When it comes to enamel chips and cracks, no treatment is better suited than cosmetic bonding and contouring. This process involves applying a composite resin material to the affected site, then shaping or contouring it to satisfaction. Once this is complete, we will utilize a special light to cure the material, and then you will be good to go!
What to Expect from Treatment
Due to the nature of cosmetic care, your treatment is simple and non-invasive in nature. We simply shade-match the composite resin to the natural hue of your smile, and treatment only requires a single visit to complete. Ask our team about your options today.
Learn More Today
To learn more about the ways bonding and contouring can address surface-level smile discrepancies, contact The Dental Centre of Conroe in Conroe, TX by calling 936-441-4600 and schedule your next appointment with our office today.