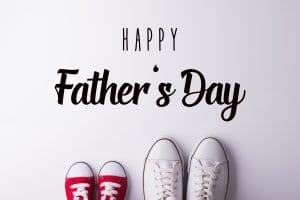 If you're keeping with a "D" theme this Father's Day ("Dad" begins with the letter "D" after all) as you seek out a fun event to let him know how much you appreciate him, then you just might want to consider the upcoming Dads, Dinos, And Donuts event near our Conroe, TX community. Actually, you will probably want to put this on your list of possibilities, whether you're sticking with the D-theme or not! It's one fun-filled experience that dads and the whole family will absolutely love!
What Is This?
Looking for something cool for the family to do, so Dad feels super special for Father's Day? Don't mind a quick drive? If so, then get ready for Dads, Dinos, and Donuts! As you may have already started to realize, this day gives you and the family a chance to meet with a very big dino (big enough to seem real!), dig into some delicious donuts, and have fun making creative gifts for the man of the hour!
When Is It?
You and your family are invited to attend Dads, Dinos, And Donuts on June 15th, 2019 from 8:00am to 9:30am.
Where Is It?
Just a hop skip and a jump from our Conroe community, this Father's Day event takes place at The Woodlands Children's Museum, located at:
4775 W Panther Creek Drive
Suite 280
The Woodlands, TX 77381
How Much Is It?
Admission is as follows:
Members: $5 per person
Members Who Are Fathers: Free
Non-Members: $5 per person (plus $7 per person for museum admission)
Children Younger Than One Year Of Age: Free
Who Is Invited?
All are welcome!
How May I Contact The Museum?
You can easily get in contact with the museum by calling 281-465-0955.
Schedule Prevention For Your Whole Family
Set aside time every six months for a dental checkup and cleaning for yourself and remember to also schedule these preventive care visits for each of your family members! Professional prevention offers exceptional oral health support. Come in for a visit in Conroe, TX by scheduling a visit with the Dental Centre of Conroe by calling (936) 441-4600. We serve patients from Conroe and the neighboring communities.