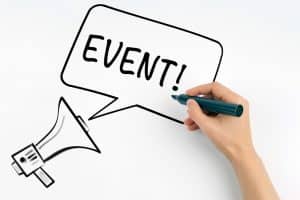 Looking for something to do now that summer is wrapping up and the kids are heading back to school? Why not keep your cash in your wallet, while the whole family enjoys a Free Community Block Party that's sure to entertain everyone?
About the Event
This is a church-hosted, free block party, where you can bring friends, family, and hang out with community members, while you relax and unwind. Everyone is invited out to munch on free snacks, participate in family-friendly activities, listen to live music, and the list goes on! (Hint: There will even be prizes given to some lucky visitors).
Event Date and Time
The party will happen on August 19th, 2017 from 12pm to 2pm.
Event Location
The party will be hosted by the Caney Creek Apostolic Tabernacle, which is located at the following address:
16613 FM 1485
Conroe, TX 77306
Additional Information
If you have questions about the event, you may call the church at 832-660-6119.
Schedule Your Next Appointment Today!
Don't wait too long for your next checkup and cleaning. Instead, schedule it today, so you can be sure you're keeping your grin in excellent condition. Come in for a visit in Conroe, TX by scheduling a visit with the Dental Centre of Conroe by calling (936) 441-4600. We serve patients from Conroe, Houston, The Woodlands, Willis, Montgomery, Magnolia, Huntsville, and the neighboring communities.