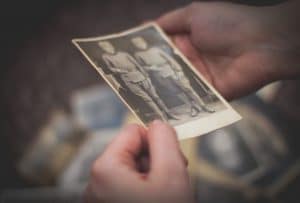 Do you have some photographs lurking in shoeboxes? Maybe a slide carousel boxed up on a shelf? Maybe some VHS tapes or other outdated media with important or nostalgic family photos? The genealogy department at the Preservation Pad facilities at the Central Library could be the answer you are looking for, to convert these printed mementoes into digital formats. Whether it's a beautifully bright smile photographed in Conroe, TX, or a high school graduation photo from years gone by, you can preserve theses treasures on a flash drive or a DVD.
Who Oversees This Service?
The Preservation Pad consists of four stations, at the Genealogy & Local History Room, located on the 2nd floor of the Central Library. The Conroe Central Library is located at
104 I-45 North
Conroe, TX  77301
What Sorts of Things Can I Convert and Preserve?
Among the most popular activities are converting printed photographs, slides and negatives to high-quality JPEGs and TIFFs. You can also convert VHS tapes to DVD discs. There is a disc duplicating machine to make high quality copies of allowable discs, to share with family members and friends.
How Much Does This Cost?
This service is free to Conroe residents or those with a Conroe library card. You will need to bring your own flash drive or blank DVDs to store the converted images. When your register, a staff member can guide you through what you need to bring with you.
When May I Come?
The Preservation Pad stations are open when the Genealogy Department is open. It is strongly encouraged that you make a reservation in advance, to make sure the machines you need are available when you come. Also, time on some machines is limited, to make sure everyone has a chance to use them. A reservation will help you track your time, and make your conversion process as easy as possible.
Do I Need to Be Tech-Savvy?
The helpful staff at the library can instruct you in using the equipment. When you call for a reservation, they can let you know any helpful information in advance, and what to bring when you come.
How Can I Learn More?
The Conroe Library has helpful documentation posted on line, and you can direct questions and make reservations by calling 936-788-8363 or emailing the Geneaology Department.
Dental Implants Can Help Save a Smile
We want your smile to be photo-ready, no matter the occasion. For more information, schedule a consultation by calling the Dental Centre of Conroe in Conroe, TX, today at (936) 441-4600. We also proudly serve patients who live in Houston, The Woodlands, Willis, Montgomery, Magnolia, Huntsville, and all surrounding communities.