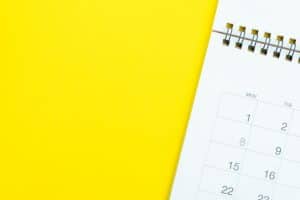 It's a simple question, of course, that seems like it should have a simple answer. However, when you find yourself asking: How do I schedule my cosmetic care? … you may be surprised by the fact that you're not really sure how to proceed. Don't worry, though, as this is something a lot of our Conroe, TX practice patients face. Why is that and why are you having such a hard time with this one? Well, this area of care isn't required and, if you have never sought esthetic improvements, it's all new to you. Sort through the tidbits of information you're missing, as the puzzle quickly becomes complete and you're ready to move ahead toward an improved appearance!
You Start With A Consultation To Learn More
Right now, you don't really know much about the cosmetic care treatment we are going to suggest for you. Unless you just came in for your dental checkup, you may not know the current status of your oral health. In short, you don't have any answers, just some serious hopes and dreams that we would love to help you with! To get started with figuring out when to set up the cosmetic treatment you want, come in for a consultation! We'll go through every last detail to get you set up and ready to go.
You May Base It On Your Oral Health
Remember that, as mentioned, you'll need to find out how your oral health is doing at the moment, if you're interested in cosmetic care. If you didn't already know, this elective area of dental care is something that can only be safely provided to patients with healthy smile. If it turns out that you require restorative care for anything from a cavity to infection, etc., you will need to prioritize repairs (and may then base your cosmetic care visits on the completion of your restored smile health!).
You Ask Yourself: What's My Goal?
Figure out what your goal is to figure out important timeline details. If you want whitening in general, then there may be no rush. If you are prepping for an important event like your wedding, then time may be of the essence. Share these details with us for additional scheduling help!
Schedule Your Cosmetic Consultation Today! 
Get your cosmetic dental care consultation scheduled today, so you can quickly learn all you need to know about the type of treatment that will help you accomplish your goals, and so you may then follow through! Come in for a visit in Conroe, TX by scheduling a visit with the Dental Centre of Conroe by calling (936) 441-4600. We serve patients from Conroe and the neighboring communities.