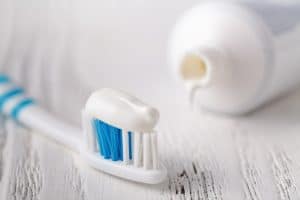 These days, choosing the right dental hygiene products from entire aisles full of different options can seem impossible. The good news is that, in most cases, the difference between them boils down to personal preferences, unless you experience difficulties with motion and require products like electrical toothbrushes. While many hygiene products may be the same, there are certain things you should always look for, and always utilize in your preventive dental hygiene routine to maximize its effectiveness.
Does your toothbrush and toothpaste work for you?
There's no single type of toothbrush that's universally better than all others at keeping teeth clean. However, there are hard-bristle and soft-bristle toothbrushes, and those with different materials in their bristles. Some are angled specifically to help you clean your gum line, and as mentioned earlier, others are electrical to make it easier to consistently clean your teeth every day. Choose the toothbrush that feels comfortable and isn't too harsh on your natural tooth enamel. Also, choose toothpaste with fluoride to help boost the strength of your tooth enamel, and make sure every hygiene product you purchase has the ADA Seal of Approval on its package.
Could mouthwash clean your teeth better?
Toothbrush and toothpaste are staples to a good dental hygiene routine, but mouthwash is often considered optional. After all, you should rinse your mouth with water every time you brush and floss your teeth, and water can naturally rinse away and neutralize oral bacteria. However, for many people, the right mouthwash can be an important addition to their hygiene routine, especially if it's an anti-bacterial rinse recommended by their dentist. The anti-bacterial properties won't just rinse your teeth after you brush and floss them, but also help you more effectively control the harmful bacteria that could lead to things like tooth decay, gum disease, and more.
Are you cleaning your tongue, too?
It's a common mistake to believe that oral bacteria only really gather on your teeth surfaces and along your gum line. Accumulated dental plaque in these areas is important to control, but if you've ever noticed your tongue feeling sticky and uncomfortable after waking in the morning, then you may realize oral bacteria can gather there, as well. When you brush and floss your teeth each day, be sure to carefully clean the surfaces of your tongue, as well. You can use the bristles of your toothbrush, or buy one that has a tongue-scraper on the other side of them. You can also buy an individual tongue scraper in the dental hygiene aisle of most grocery stores and pharmacies.
Optimize your dental hygiene routine
Your smile will only stay as healthy as you want it to, so it's important to optimize the quality of your dental hygiene routine. To learn more, schedule a consultation by calling the Dental Centre of Conroe in Conroe, TX, today at (936) 441-4600. We serve patients from Conroe and all neighboring communities.