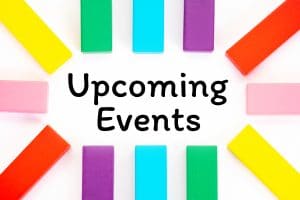 Are your kids always ready to get out of the house, soak up the sun, and spend as much time in the park as is humanly possible? If so, then you'll be so pleased to enjoy the reminder that our Conroe, TX community's Kids Day At The Park is back and ready for 2019! Enjoy this family-friendly annual event, as you step away from the computer, tablet, TV, and phone screens and welcome in some outdoor fun.
What Is Kids Day At The Park?
The upcoming Kids Day At The Park event for 2019 includes all of the beloved, nostalgic fun you and your kiddos enjoy on a yearly basis. Plan to pet some adorable farm animals, hop around in the inflatables, scale a rock climbing wall, munch on some fair style food, and more (and all while you enjoy some reinvigorating fresh air!).
When Will It Take Place?
Enjoy this year's park experience on September 14th, 2019 from 11am to 2pm.
Where Is It Held?
The Kids Day At The Park extravaganza is going to be held at Carl Barton, Jr. Park! It's conveniently located at: 2500 South Loop 336 East, Conroe, TX 77302.
Who Is Invited?
All are welcome!
How Much Is This Event?
This is a free, family-friendly park day!
How Might I Learn A Little More?
Just call 936-760-2330!
Keep Kids' Smiles Safe With Autumn Visits
Set up your child's next dental checkup and cleaning this autumn by simply giving us a call at your earliest convenience. Remember that protecting your child's smile means preventive care at home and with us! Come in for a visit in Conroe, TX by scheduling a visit with the Dental Centre of Conroe by calling (936) 441-4600. We serve patients from Conroe and the neighboring communities.