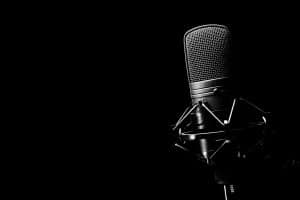 There are plenty of faith-oriented events around the Conroe area if you're looking to get out and about and explore the metro. Live music and a conference on Biblical discernment highlight a slate of events happening in the Conroe community. There's also an upcoming commercial real estate luncheon. Feel free to check out these events.
See Carman Live In Concert This Saturday
Carman Licciardello brings energy and excitement to every performance. You can see this Christian recording artist live, this Saturday, January 16th in Splendora, TX. The concert is a free show, and it starts at 6 PM. This live music event is a great way to enjoy some time together as a family, or to spend a date night together. You can register for the event online by visiting the eventbrite website. If you're looking for a way to get out of the house this weekend, this is the perfect option!
Speaking The Truth In Love Conference
The annual Speaking The Truth In Love conference is an event hosted by Founders Baptist Church. The theme for this year's conference is Discernment, Faith, and Fidelity to the Truth. This is an event that will encourage attendees to focus on their discernment of scripture. Guest speakers will speak to their experiences and the ways in which they lead by example in their lives. The event will take place in Spring, TX and you can find tickets online.
Learn More at the Commercial Real Estate Networking Luncheon
If you're looking to diversify your investment portfolio this year, you may consider commercial real estate. Knowing where to start in this industry can be tough. The best way to learn more is to network with other professionals. At the commercial real estate networking luncheon in Shenandoah, TX this Wednesday, January 20th, you can meet industry professionals. Commercial realtors, commercial bankers, and commercial contractors — you'll develop your network of contacts at this free event.
Don't Forget Your Oral Health This Year
The beginning of the year is the perfect time to focus on your oral health. Unlike some resolutions, taking care of your teeth only requires a little bit of time and energy. Make sure you're brushing twice per day. You should also make sure you're flossing before bed. Finally, be sure to schedule your biannual dental appointments. At The Dental Centre of Conroe, we can provide checkups and cleanings to ensure your teeth stay safe from cavities. We deliver distinctive cosmetic, restorative, and implant dentistry for residents of Conroe, TX, as well as patients from Houston, The Woodlands, Willis, Montgomery, Magnolia, Huntsville, and the neighboring communities. For more information about our services, or to schedule an appointment, call our Conroe, TX, dental office today at (936) 441-4600.