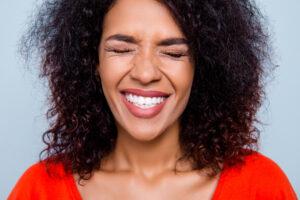 Helping you feel at ease during your dental checkup and cleaning – or any in-office visit, for that matter – is a top priority our team has. Indeed, we not only care about your oral health overall, but your wellbeing, too! This means taking the extra steps to ensure an understanding of your treatment/visit, a comfortable visit, and advice for best practices when it comes to your oral health. In today's blog, your Conroe, TX dentist addresses the phenomenon known as bruxism, and how you can take strides to provide better protection against teeth grinding.
Understanding Bruxism
It goes without saying that your smile is constantly on the defensive against various oral health threats and concerns. For example, bacteria, germs, infections, and diseases may come into contact with your oral cavity at various instances throughout your life, and bacteria are always present whether we like them to be or not. What you might not consider, however, is the influence of nontraditional dental concerns such as bruxism.
Indeed, bruxism is the formal name given to chronic teeth grinding. Further, this is a process in which the teeth are clenched together tightly and the lower jaw moves from side to side. As a result, the friction generated can cause significant damage to your structures, and even increase your chances of enduring serious breakage and cracking.
While bruxism can occur while a person is conscious, it more often occurs when they are sleeping at night. Though it can be difficult to discern if you are having issues with teeth grinding without a partner present to hear or see it, there are a few telltale signs that you can look for that may indicate an issue is at hand. For more information about this process, give our team a call today.
Difficulty In Oral Function
In addition to the impact on health, one of the major concerns we look at when a patient suspects teeth-grinding concerns is the way their oral function is impacted. You see, the constant back and forth motion can cause unwanted stress on your teeth, as well as sensitivity. Moreover, this makes regular tasks such as biting, chewing, and eating more difficult, especially if your mouth becomes sore and unable to open past a certain extent. Contact our team to learn more today.
It Will Worsen Without Care
Finally, the biggest concern that we want to ensure does not occur when a patient experiences teeth grinding is it developing into a bigger issue such as TMJ Disorder. This phenomenon occurs when the lower jaw becomes misaligned with one or both of the temporomandibular joints (TMJs) at which it hinges to the cranium.
Learn More Today
To learn more about the influence of bruxism on your smile, contact The Dental Centre of Conroe in Conroe, TX by calling 936-441-4600 and schedule your next appointment with our team today.