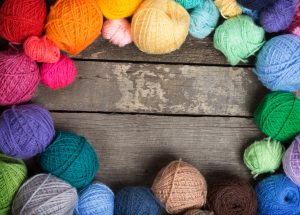 What's your craft of choice when it comes to picking up knitting needles, digging your crochet hook out of your bag of beautiful yarns, or other fiber-related works? Whether you prefer knitting or any other much beloved means of creating scarves, hats, blankets, sweaters, and everything else made possible through needlecrafts, the upcoming Needlecraft: A Good Yarn! event may be something you really enjoy in our Conroe, TX community.
What Is This?
It's your opportunity to hang out, spin a yarn (both literally and figuratively), and work on your particular craft, all in the company of other needlecraft enthusiasts! Bring what you're already working on, start a new project, seek a bit of assistance from others who are very experienced, or prepare to share your wealth of knowledge! It's sure to be a relaxing, enjoyable time.
When Is It?
This group will meet on Tuesday, June 11th, 2019 from 5pm to 8pm.
Where Is It?
Enjoy a creative evening at the Central Branch of the Montgomery County Library, located at:
104 Interstate 45 N
Conroe, TX 77301
Who May Attend?
All are welcome!
How Much Does It Cost?
It's free.
How May I Get In Contact?
Call the library at (936) 539-7814 with any of your questions!
Make Smile Care A Major Priority
Remember that it's actually much simpler than you may realize to prioritize your smile care! Contact our team and let us know when you're ready for a checkup, so we may schedule a time that works best for you. Come in for a visit in Conroe, TX by scheduling a visit with the Dental Centre of Conroe by calling (936) 441-4600. We serve patients from Conroe and the neighboring communities.