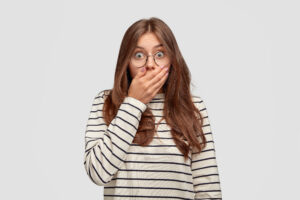 Your teeth serve many important roles throughout your life. For example, they help complete your smile as well as assist in routine tasks such as biting, chewing, and eating. Indeed, it is important that your oral structures remain healthy and strong, but many times they could use a bit of help. This is where dental prevention comes in to play. Unfortunately, there are things that prevention is no match for, including random physical injuries. In today's blog, your Conroe, TX dentist discusses how to handle a dental emergency by providing tips and tricks to streamline care.
Addressing Concerns at a Moment's Notice
Taking care of your smile is a lifelong process, and one that certainly could benefit from consistent in-office care. Although your teeth contain a protective layer of dental enamel, it is important to understand that enamel is not indestructible. What's more? Once it is gone, it is considered gone for good. There are not many other natural defenses to protect against the myriad of concerns influencing your grin on a daily basis, and as such, it is necessary you seek in-house preventive and restorative care as needed.
For some, however, a dental emergency can arise and complicate this process entirely. Just as a child may scrape his or her knee from falling down, a dental emergency could arise at any given time or place. While it is virtually impossible to predict when an emergency situation may arise, you can still take strides to plan ahead.
Indeed, having a contingency plan in place in the event of an emergency can save you precious time and energy. To learn more about this process and how our team can help, give our office a call today.
What Constitutes an Emergency?
Knowing you are experiencing a dental emergency can be difficult in the moment. For individuals experiencing a dislodged tooth, it may be fairly straightforward. But what about the many other situations in which it is not so clear?
A dental emergency can be considered any issue that causes you discomfort, pain, bleeding, or damage to your smile, teeth, and other components. Unlike a regular dental concern, treatment must be sought immediately, and our team is available at a moment's notice to help. Contact our office to learn more.
Actions and Reactions to Keep in Mind
Though you may react with panic, keep in mind that dental emergencies should be handled as calmly and efficiently as possible. To help with this, we highly recommend identifying a person that you can call to help be the voice of reason and keep you calm through the process.
Learn More Today
Contact The Dental Centre of Conroe in Conroe, TX by calling 936-441-4600 to learn more about the steps you can take to handle your dental emergency and give our team a call today.