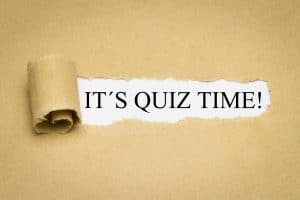 It can be quite alarming to find yourself faced with chewing discomfort. However, if you're someone who tends to try to "tough things out" then you may be tempted to give yourself quite a while to see if the issue continues. Then again, if you react quite quickly to any type of discomfort, you may be extremely worried. Neither is the correct approach! Find out what to make of this symptom with a quiz.
Quiz Questions: True or False?
True or False: If you're having trouble chewing your food as a result of chewing discomfort in your teeth, then this may point to concerns like bruxism, tooth decay, or infection. It's important you see us soon.
True or False: When you're not having success with comfortable, easy chewing because your jaw feels sore or is making a lot of noise as you chew, this points to a possible concern with TMJ disorder. We may provide you with effective, simple treatment for this concern.
True or False: If your chewing problem is related to the fact that your mouth feels particularly dry, you may simply be suffering from dry mouth. As there are multiple possible causes, we encourage you to schedule a visit if this is an ongoing concern.
Quiz Answers
True. The right thing to do when you notice you're experiencing chewing discomfort is to contact us to schedule a visit. That's all. Don't wait, don't become extremely worried. Just come see us!
True. It's very possible that your discomfort is radiating from sore TMJs. Fortunately, treatment for this disorder is comfortable, noninvasive, and very effective.
True. Seeing us will help you quickly pinpoint the cause of your dry oral tissues and will allow you to recover the essential moisture in your mouth for more effective chewing.
See Us For Chewing Problems ASAP
If you suffer from chewing problems, come see us right away, as this function is essential to your daily life! Come in for a visit in Conroe, TX by scheduling a visit with the Dental Centre of Conroe by calling (936) 441-4600. We serve patients from Conroe, Houston, The Woodlands, Willis, Montgomery, Magnolia, Huntsville, and the neighboring communities.