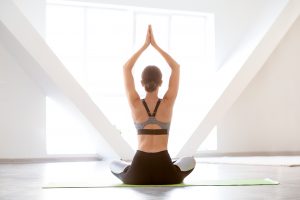 There's so much to do around the Conroe area. When you get out and explore your local community, you can support local businesses and establishments. You can also create a network of friends and personal contacts that enrich your life. So, are you ready to have some fun in Conroe? When you make plans to get out and experience some community events, make sure you also take the time to schedule your dental appointments!
Relax With Some Sunset Yoga
Sunset yoga on a Sunday is a great way to relax and set yourself up for a productive, healthy week. The Balmoral Crystal Clear Lagoon and Beach Club plays host to this awesome event Sunday, April 18th starting at 5:30PM. Bring your own mat to participate in this restorative flow practice on a beautiful beach. If you're one of the first 200 people to register with the online link, admission to the event is free. Join a community of yogies and connect in this unique end to the weekend.
An Upcoming Home Buying Seminar Can Help You Prepare
First-time home buying can be a complicated, frustrating process. That's why it's important to know what you're doing ahead of time. At the free-to-attend home buying seminar in Spring, TX, you'll be able to learn about basic home buying information, as well as common pitfalls to avoid during the process. Get to know mortgage basics, closing costs, and what to look for when choosing a residential property. You can register for the free event this Sunday by visiting the online link.
Don't Forget to Schedule Your Next Dental Appointment
If you're going to go out and enjoy some fun together, you'll probably wind up taking pictures. Do you feel confident in your smile? Taking care of your teeth will preserve your smile and have you picture-ready year round. That's why it's important to remember to schedule your biannual checkups. By visiting your dentist every six months, along with regular home care, you can drastically reduce your risk for cavities, infections, and gum disease. You can even learn about cosmetic treatment options with your dentist that can improve the appearance of your smile.
Make Your Next Dental Appointment at The Dental Centre of Conroe
The Dental Centre of Conroe is equipped to handle patients of all ages. Whether you're attending your first checkup, or your first checkup in a while, everyone appreciates a comfortable, welcoming care environment. Our team will provide quality service and professional recommendations to improve your long-term oral health. If it's been more than six months since your last checkup, make your appointment today. To schedule treatment for yourself or a family member, contact The Dental Centre of Conroe in Conroe, TX at 936-441-4600.