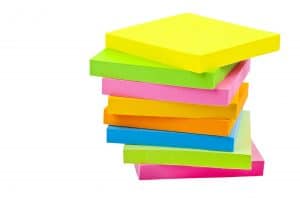 Let's remind you all about restorative care, so you can avoid letting your smile fall into disrepair! First, remember that restorative dentistry gives you the chance to address damage, so your smile is what it once was (healthy and whole again). Now, as for some additional things you should remember, so you make use of this very beneficial field of dental care, we have some reminders waiting for you!
Reminder #1: When You Need It, You Need It
When you need restorative care, you simply need it. There are not going to be any alternative remedies out there to make the problem go away. Your tooth or other tissues aren't going to heal or regenerate. The moment we suggest a treatment, it's time to get the ball rolling to save your oral health.
Reminder #2: Our Solutions Are Many!
We are very serious about our restorative care selections (meaning, we offer everything you might need to fix your smile). They include fillings, crowns, bridges, dentures, implants, root canal treatment, and extractions.
Reminder #3: Problems Can Only Hold For So Long
That cavity you have might not stay a little cavity forever. One day it's a cavity, the next day your tooth has crumbled and you have an infection because you waited too long. The easiest path, of course, is to choose to see us for the filling we suggest before you've got a very massive problem on your hands that will mean you need advanced restorative care (that's more expensive). Don't hesitate.
Visit Us For Restorative Care To Fix Your Smile
See our team as soon as you can when you require a restorative treatment, so we may be of help. Come in for a visit in Conroe, TX by scheduling a visit with the Dental Centre of Conroe by calling (936) 441-4600. We serve patients from Conroe, Houston, The Woodlands, Willis, Montgomery, Magnolia, Huntsville, and the neighboring communities.