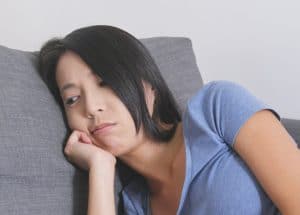 When your tooth starts to feel a little sensitive, it probably doesn't seem serious enough to be considered an emergency. In fact, the discomfort may not be that significant at all, making it easy to ignore for the time being. However, for most toothaches, time only allows the discomfort in your tooth to grow worse, and the problem causing it can grow more severe in the meantime. Today, we examine why you should treat your toothache like a dental emergency and seek professional treatment for it as soon as possible.
What your toothache could indicate
One of the reasons it can be easy to ignore a toothache is because you don't know the specific cause of it. If you realized that your tooth is damaged, developing a cavity, or is in other serious trouble, then you may be more likely to seek treatment for it immediately. The cause of a toothache can vary greatly between patients, but often, it indicates a concern with your tooth or oral tissues that will only grow worse. For example, if it is slight damage to its structure, this damage can grow worse as the tooth is exposed to more of your bite pressure. If it's a cavity, then the infection in your tooth will affect more of its structure until you resolve it.
Why time can make the problem worse
When you don't take a toothache seriously, it doesn't mean you'll never have to deal with. On the contrary, most oral health concerns progress over time, and that means your toothache will grow more severe, as well. By the time you seek treatment to address it, you could require significantly more extensive treatment to restore your tooth and good oral health. However, by seeking treatment for the discomfort as soon as possible, you can give your dentist the chance to address the cause of it in its early stages and prevent it from causing more trouble for your smile.
How to find emergency relief from the pain
Because toothaches can have several different potential causes, treating yours requires first examining your oral health thoroughly to determine the cause and extent of it. The appropriate treatment for your toothache will depend on the results of this examination, and can include personalized restorative dental treatment such as filling a cavity or placing a dental crown over your damaged tooth.
Seek emergency treatment for your toothache
When a toothache develops, it might be a sign of emergency situation that you should address as soon as possible. To learn more, schedule a consultation by calling the Dental Centre of Conroe in Conroe, TX, today at (936) 441-4600. We serve patients from Conroe and all neighboring communities.