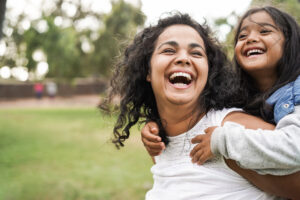 Now that school is well underway and other commitments are quickly taking up your time, you may find yourself craving more family time and time with your loved ones. Indeed, the summer has almost officially come to a close, and the first day of Fall is just around the corner. It will be here before you know it, and taking the time to enjoy your days with your family is an excellent way to bring in the coming autumn. In today's community blog, your Conroe, TX dentist identifies a few family-friendly events to take the kiddos to this weekend, and we hope our patients enjoy!
KidFish
One of the most rewarding aspects of being a parent is getting to not only see your little ones grow and learn about the world around them, but being able to take part in the process as well. As native Texans, some of our favorite outdoor activities consist of playing sports, barbecuing, and of course, fishing!
This Saturday, September 10, 2022, from 9:00 a.m. to noon, Carl Barton Jr. Park will be hosting KidFish. KidFish is a free fishing event for kids ages 16 years old or younger, and is included in the overarching event Kids Day At The Park.
If you and your family enjoy one of the state's greatest pastimes, then come on out! Participants can use their own gear and equipment, or you can use a pole and bait from the supplies available. Keep in mind, supplies are limited. Finally, trophies will be awarded following the final measuring of fish. Registration is on site the day of the event, and more information can be found here.
Kids Day At the Park
If fishing is not necessarily your little one's forte but playing games with others is, then this next event may be up your alley. This Saturday, September 10, 2022, from 11:00 a.m. to 2:00 p.m., The Conroe Noon Kiwanis Club and Carl Barton Jr. Park will host Kids Day at the Park.
Kids Day at the Park will feature moonwalks, a rock wall, a trackless train, pony rides, a petting zoo, and emergency vehicles kids can look at and explore. Plus, concessions will be available for free! Check out the event page here for more information.
Taco Pop-Up
Finally, what better way to wrap up your family day in the heart of Conroe than with some delicious street food? Every other Saturday, Fass Brewery in Conroe hosts a Taco popup event showcasing some of the best eats in the city. Everyone loves tacos, and we invite you to come check them out! More information can be found here on the event website.
Visit Our Conroe Team
When you are ready to schedule your family's preventive visits, contact The Dental Centre of Conroe in Conroe, TX by calling 936-441-4600, and we look forward to seeing you!