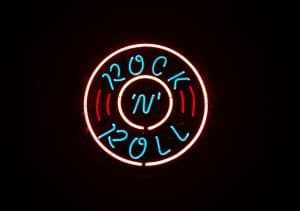 Hey there, cool cat! Happen to fancy yourself a fan of 50s music? If so, then you're definitely not going to want to miss out on this serious tribute to the ever-beloved, classic era of rock 'n roll! It's the Sting Ray Anthony "Jukebox Rock" Rock 'n Roll Extravaganza! Put on your poodle skirt, slick back your hair, enjoy a soda pop before you head out the door, and prepare for a truly smile-inducing, tune-filled evening in our Conroe, TX community!
What Is This?
Expect to enjoy some amazing musicianship and some recognizable melodies and lyrics, as you sit back and enjoy revisiting much-loved singers and performers of the 1950s rock 'n roll scene! You might want to wear your dancing shoes (and get your fingers ready for some snapping) … because it's time for the Oldies!
When Is It?
Show up (to take a step back in time) on Saturday, August 24th, 2019 at 4pm.
Where Is It?
Join in the fun at the Crighton Theatre, which you may find at:
234 N Main St
Conroe, TX 77301
How Much Does It Cost?
Tickets for this event cost $35 per person.
How May I Learn More?
Have a question (or two or three?). Call the theatre at (936) 441-7469.
Keep Your Family's Smiles Healthy
Protect your own smile and the smiles of your family members by remembering to keep up with your daily preventive care at home and your long-term preventive care with our practice! Set up your next visit soon! Come in for a visit in Conroe, TX by scheduling a visit with the Dental Centre of Conroe by calling (936) 441-4600. We serve patients from Conroe and the neighboring communities.