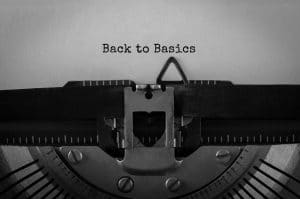 When you really start getting into the details of whitening your smile, you might find that it seems you have so many options, you don't know where to begin! On the other hand, you might take one glance at your smile in the mirror and wonder if there's any help for you out there because you have unique or severe concerns. While it's quite easy to go down the rabbit's hole and end up confused, bogged down, and far away from factual answers, our Conroe, TX team reports the following: It's just as easy to contact us, schedule a consultation, gather precise information, and then enjoy a whiter smile! Learn even more!
Yes, There's A Treatment For You
If you're a patient worried that there's not really a treatment out there for you, think again! If you're worried because you have a partial or dental crown, remember that we can put forth a complete care plan that includes replacing dental work and brightening your whole grin. If you think your smile is too stained, we offer porcelain veneers. If you have just one little stain, we offer bonding. See what we mean? There's a way to whiten for everyone. The only way to find out which is best for you is to come in.
No, Whitening From Other Sources Aren't A Good Idea
The next basic detail to remember is that though you may find yourself very tempted to take whitening your smile into your own hands, we will say without reservation that this is never ever a good idea. The good idea is to come in for care with us, where you will receive expert suggestions, professional administration of treatments, and the correct treatment for you! Remember, even the formulation you receive for teeth whitening must be carefully selected to ensure it offers lovely results without harming your oral health. Come in soon!
Yes, You Need Cosmetic Care For Whiter Teeth
You might wonder if you really need cosmetic care for a whiter smile. You may think that what you might really need is to try out that remedy you saw online using baking soda and lemon juice. Or, you might think you need to brush more frequently and harder. Unfortunately, these and other ideas will only lead to damage! If you have stains, you need professional cosmetic treatment, so come on in.
Whiten To A Brilliant Smile With Us
Visit our practice when you have determined that you are dissatisfied with the current color of your smile. Whether you're dealing with significant yellowing or mild stains, we are here to help with cosmetic care. Come in for a visit in Conroe, TX by scheduling a visit with the Dental Centre of Conroe by calling (936) 441-4600. We serve patients from Conroe, Houston, The Woodlands, Willis, Montgomery, Magnolia, Huntsville, and the neighboring communities.