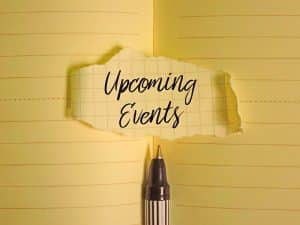 What's your favorite indulgence that starts with a T? Is it tacos or is it tequila? Good news: Whatever your answer, the upcoming Texas Taco Tequila And Margarita Festival will suit your fancy!
What Can I Expect?
As you can probably guess from the name of the event, this is one exciting afternoon and evening packed full of tacos (as in over 30 vendors), tequila, and margaritas. What more could you ask for? Live music? A kiddie zone? Dessert options? Done!
Who Is Invited?
Everyone is invited! This is a family-friendly event.
How Much Is Admission?
Tickets are as follows:
Adults: $4 to $5 per person
Kids (12 and younger), First Responders, Military, Teachers, Police: Free (with ID)
When Is The Festival?
The festival will happen from 12noon to 10pm on August 19th, 2017.
Where Is It?
Head out to Heritage Place in Downtown Conroe at the following address to join in the fun:
500 Collins St
Conroe, TX 77301
Further Details
Find out more by visiting the event's website.
Come See Us For Cleanings And Checkups
Remember that your cleanings and checkups are just as important as your dental care at home, so schedule them in intervals of six months. Come in for a visit in Conroe, TX by scheduling a visit with the Dental Centre of Conroe by calling (936) 441-4600. We serve patients from Conroe, Houston, The Woodlands, Willis, Montgomery, Magnolia, Huntsville, and the neighboring communities.