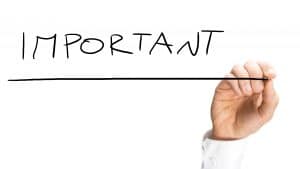 The balance of your bite is influenced by multiple factors. Regardless of the particular underlying cause, whether damage to teeth, misalignment, damaged or ill-fitting dental work, missing teeth, etc., is the fact that balance issues may yield consequences. When top and bottom teeth are not lining up well, it can mean a multitude of further concerns that will require dental care. So, learn more from our Conroe, TX team about what this means and, rather than waiting for trouble, improve balance to keep your oral health safe.
Bad Balance Can Mean Functional Issues
Did you know that the reason you end up with functional issues, such as TMJ disorder and bruxism disorder is often simply the result of poor bite balance? This may shock you but remember, it's all about helping teeth fit together comfortably, without placing strain on teeth, muscles, or jaw joints. So, whether you're in need of repairs for your dental work (such as crowns) or you think it's time for a referral to a trusted orthodontist, let us know! We would love to help you promote protected smile function.
An Imbalance Can Mean Upset Over Your Appearance
Sometimes, balance has more to do with the subtle ways your top and bottom teeth are fitting together, even if your smile looks okay. However, in other cases, if you're dealing with a misalignment issue, you may have problems with balance and they might show. Maybe you're experiencing lots of spacing or overcrowding. Maybe an issue like over bite is affecting you. Whatever the case, as mentioned, we can help by offering you the care of a trusted orthodontist or we may be able to assist you with minor concerns with cosmetic care. The only way to find out and to balance your bite completely is to visit our team!
Poor Smile Balance Can Promote Damage
The simple alignment of your smile, when it's misaligned to be more precise, can lead to damage! Unfortunately, when teeth press, tap, scrape, etc. against one another, it can lead to damage over time. You may deal with eroded enamel due to scraping. You could deal with fractures, chips, and even cracked teeth. For this reason alone, it is often wise to seek treatment to balance your bite, so you can avoid injury.
Address Smile Balance With Us
Consider speaking with our team soon if you are worried about the balance of your smile. Remember to follow through on suggested treatments to align your top and bottom teeth for optimal oral health protection. Come in for a visit in Conroe, TX by scheduling a visit with the Dental Centre of Conroe by calling (936) 441-4600. We serve patients from Conroe and the neighboring communities.