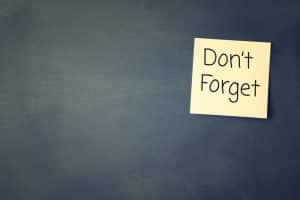 You have probably heard of TMJ disorder at this point but you don't necessarily know exactly what this means for your smile. Well, for starters, it's not a good thing. However, when you find out that it's happening to you (instead of overlooking it) and receive treatment, it's to your benefit. So, how to know if this is something to think about, how to know if it's there, and how to proceed? Not to worry: We've got you covered!
You Might Not Know You Have It
As mentioned, you might not know you have TMJ disorder. This is because while it may present certain symptoms, it might also go unnoticed for a while. Whether it's in the initial stages, you have a very high tolerance for discomfort, or otherwise, it might be there even if you can't tell yet. So, how to find out if it's happening? Just remember to see us every six months for visits, so we can find it for you. Easy.
You Really Need A Diagnosis
You definitely need a diagnosis. This isn't something to shrug off! We encourage twice annual visits because when we diagnose anything, from TMJ disorder to bruxism and other problems early, we can start providing you with treatment early. Here's what you should think about:
When you treat something early, you avoid consequences and damage
When you wait a long time, you have to treat the cause of the problem as well as damage that has occurred, which is generally a much longer road and more costly
You'll Love The Treatment
We offer simple care that works. Come in soon, so we can fix the problem and get you back on track.
See Us For Essential TMJ Treatment To Protect Your Smile
Set up your visit, so we can check your TMJs and ensure all is well. Come in for a visit in Conroe, TX by scheduling a visit with the Dental Centre of Conroe by calling (936) 441-4600. We serve patients from Conroe, Houston, The Woodlands, Willis, Montgomery, Magnolia, Huntsville, and the neighboring communities.