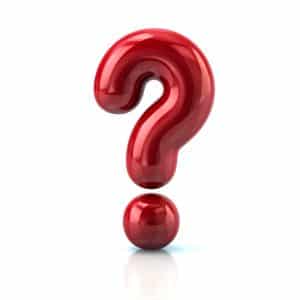 How is your smile doing? Do you have an open space due to tooth loss? Perhaps you're nodding your head up and down, while thinking, "Actually, I have more than one open space." Whatever the details include, it's important that you realize your missing teeth present a serious risk for your oral health now and in the future. So, you really should get a move on taking care of the problem by replacing them. Answer some of our questions and you'll feel more confident about the path that we encourage you to take.
Are You Aware That Tooth Loss Causes Problems?
Did you assume before this very moment that your missing teeth were unsightly but that they weren't really a threat to your smile? If so, we suggest you get filled in on the details regarding how tooth loss can negatively affect your oral health. For starters, it can cause the breakdown of your jaw tissue, allow teeth to move and become misaligned, and might even make you more vulnerable to decay.
Do You Know About Your Options?
You might know that you have options to replace missing teeth but do you actually know what they are (or anything about them)? If not, we recommend that you become familiar with the replacements available to address tooth loss. Whether you choose a dental bridge, denture, or dental implant, you can have your complete smile back.
Have You Seen Us Yet?
We're assuming you probably haven't seen us about your tooth loss yet. If not, it would most certainly benefit you to talk with us, learn more about what you can do for your smile, and then make choices that will work for you. Just give us a call!
Replace Missing Teeth ASAP To Protect Your Oral Health
Keep in mind that we are happy to visit with you, explain your tooth replacement options, and help you create a long-term care plan to ensure you can complete your smile according to your budget and preferences. Come in for a visit in Conroe, TX by scheduling a visit with the Dental Centre of Conroe by calling (936) 441-4600. We serve patients from Conroe, Houston, The Woodlands, Willis, Montgomery, Magnolia, Huntsville, and the neighboring communities.