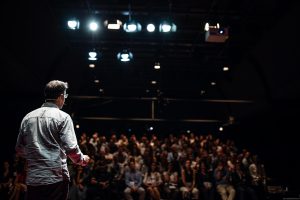 There are so many opportunities to get out and make the most of your weekend in the Conroe, TX area. When you explore your local community, you make valuable connections and support the local businesses that allow your neighborhood to thrive. You can take a course that changes your perspective, enjoy some live music, and get to the people who make up your community. While you're plotting your weekend fun, make sure that you also plan to visit your dentist. If you don't already have an appointment on the books for this year, it's time to schedule one.
Attend the Generations Family Conference
If you're looking for a unique worship experience geared toward the entire family, this weekend's special event is for you. The Generations Family Conference will be held Friday evening, April 30th and Saturday, May 1st at 17770 Imperial Drive in Houston, TX. This conference will include worship elements, breakout sessions for different family members, food trucks, games, and more. You can learn more by visiting the online event link.
The Jesus People Tour Arrives in Houston
This evangelical event arrives in Houston, TX for a campaign of activism, worship, and music. This tour is designed to activate believers and move them to do good in their communities. You can participate in a number of different events throughout the week and weekend across the metro area. To learn more, you can visit the online event link. You can also learn more about The Circuit Riders by checking out their social media pages.
Make Your Plans to Visit The Dental Centre of Conroe
Taking care of your teeth is an essential step for your overall health. Plus, healthy teeth look great as a part of your smile in photographs. That's why you should be visiting your dentist every six months for a checkup and cleaning. Most dental insurance plans cover these visits, so you already have the benefits available to you. During a dental checkup, your dentist will examine your teeth for signs of any oral health issues. Your cleaning will remove plaque buildup and prevent the dangers of tooth decay. Make sure you schedule your biannual checkup pronto.
The Dental Centre of Conroe Is Ready for You
The Dental Centre of Conroe sees patients of all ages, and provides a wide range of oral health services. Whether you need a simple checkup, or you need restorative dental treatment to address cavities, our team can help. You'll experience comfortable care from knowledgeable professionals that tend to your immediate needs while looking out for your future. Make an appointment for yourself or for a family member at The Dental Centre of Conroe in Conroe, TX by contacting our dental office at 936-441-4600.