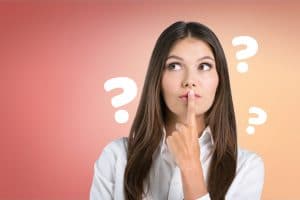 In a very general way, you are aware that cosmetic care will let you receive treatments to make your smile look better. This, of course, is fantastic news. However, when you start delving into what this really means in terms of what you can really accomplish down to the particular details, well, you might not know much more. As a result, it can make you feel disconnected from this area of dentistry. Here's what our Conroe, TX team suggests: First, allow us to quickly offer you some helpful categories for a comprehensive view of what you can achieve (which is just about anything). Then, come in for consultation with us for specifics that apply to your smile and goals!
You Can Fix Little Annoyances
Let's start small and work our way up! First and foremost, there are some little issues that can develop with your smile that may be small but that will still cause you to feel annoyed or disappointed, nonetheless. What are you to do? Should you just strive to look past them and accept them? Nope. We encourage you to remember that cosmetic dentistry helps you with the full spectrum of potential concerns, which means even the small stuff. Maybe you want to address a small stain, a gap between your teeth, a chipped tooth, a pointed tooth, and more. For such worries, you may make things better with the help of dental bonding (to "add" tissue or offer coverage) or contouring (to remove tissue).
You May Address Discoloration
Next up? The ever worrisome and very common problem of discoloration. Your teeth may take on a yellow tint, a somewhat darker look, and more. Fortunately, cosmetic dentistry is here to help you make things so much better. In most cases, teeth whitening will get the job done splendidly! However, if you are dealing with serious discoloration or very stubborn or hard-to-treat concerns, we also offer bonding and veneers for that! Find out how we can help you by coming in to see us.
You Can Enjoy A Total Transformation
Maybe you need help with all of the above and then some! When you want big things for your smile from cosmetic dentistry, remember that it will come through for you! You might need a combination of treatments. Or, you may decide to rely on the comprehensive help offered by the fully customizable porcelain veneers. Whatever the case, your better looking smile is on the horizon!
See Us For New Cosmetic Care Knowledge
Learn everything you need to know in terms of what you can accomplish with cosmetic dentistry, what will work for your smile, and more, by coming in to meet with our team for a cosmetic consultation! Come in for a visit in Conroe, TX by scheduling a visit with the Dental Centre of Conroe by calling (936) 441-4600. We serve patients from Conroe and the neighboring communities.