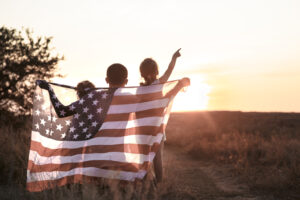 School may officially be out for the summer, but Memorial Day weekend is this weekend! It is important to reflect on ways our community has been impacted and influenced, and paying tribute or even taking the time to memorialize those who could not be here, today, speaks volumes. While Memorial Day may not be a joy-filled holiday like many, it serves as an important reminder that actions have consequences, and standing together in solidarity is essential. While enjoying your weekend, your Conroe, TX dentist encourages you to take in these events through a reflective lens, and understand why it is important we stand together in solidarity, as well as why we never forget.
Jason Allen Live
For centuries, music has been used as a medium of expression, storytelling, and much more. Indeed, music is powerful in its ability to communicate, as well as for the feelings and experiences it can bring forward. As such, attending a music event may be just what you need this weekend, and this first event can help!
Presented by the Table at Madeley, Jason Allen will be performing live this Friday, May 27th at 7:30 p.m. The event will take place at The Table at Madeley, located at 316 Madeley St. Conroe, TX 77301. Mr. Allen will perform from approximately 7:30 p.m. to 9:00 p.m., and tickets are available on the event website here for $10. Additionally, you can purchase tickets at the door of the event for $15.
Movies in the Park
If spending time with your family is more of your forte, then this next event is the one for you. Indeed, movies in the park is back with a lineup taking place over the few weeks, and your family is invited!
Tonight, May 27, 2022 at 8:00 p.m., Disney's Encanto will play at Heritage Place, located at 500 Collins Street in Conroe. The event is first come first serve, and chairs and blankets are encouraged. Further, this event is free, concessions are available for cash purchase, and you may bring outside food or beverages barring alcohol.
If you are interested in this event, more information can be found here on the event website, and we hope your family enjoys!
Memorial Day Observance and Dedication
Finally, what better way to finish Memorial Day weekend than by attending a proper observance and dedication ceremony on the day itself. Indeed, this Monday, May 30, 2022, the Montgomery County Veterans Memorial Commission invites you and your family to attend the commencement of the parade of The Grand Parade of "The Pathway of Flags" at the Montgomery County Veterans Memorial Monument. It will take place at 11:00 a.m., and more information can be found here.
Learn More Today
Contact The Dental Centre of Conroe in Conroe, TX by calling 936-441-4600 to learn more about what is going on the Conroe area, or schedule your next appointment with our team today.