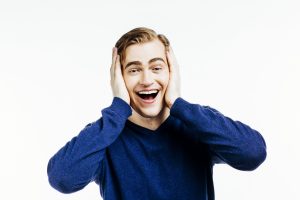 If you have even the slightest tendency to overthink or over-analyze situations, then you might find dental care to be somewhat bothersome at times. Of course, you know that the basics, such as preventive care and restorations are easy to keep sorted and managed, so the essential are not a factor. Instead, it's the other stuff that really sets your mind reeling. What if you keep your smile healthy but you never like how it looks? What if you can prevent cavities but other sorts of issues crop up? Lovely news: Our Conroe, TX team can relieve your stress in an instant with a few helpful bits of information!
#1: You Can Make Huge Changes With Cosmetic Dentistry
Maybe your smile is exceptionally healthy but you are just not loving the way it looks. You may stress about it, wondering what else you can do. Of course, this is where cosmetic dental care steps in to save the day! Remember, there's really nothing we cannot change with the help of whitening, bonding, contouring, and veneers, so come in soon! Talk with us about what you'd love to achieve and we will help.
#2: If Something Happens, We Offer Emergency Care
Overthinker or not, it is always nice to know that you have somewhere to go when the going gets tough and you have a dental emergency that requires attention. When you're in urgent need of help with your smile, don't fret. We are here for you, offering emergency dental care. Call our practice the moment you know you need to see us!
#3: We Can Help You Prevent More Than You Know!
Yep, of course, preventive dental care is all about helping you avoid the things you are already aware of, such as tooth decay, gingivitis, and weakened teeth. However, if you ever lie awake in bed at night, wondering about avoiding sudden injuries, protecting yourself from TMJ disorder, and what you would do if you realized you were experiencing snoring or sleep apnea, well, we have some good news: We offer preventive measures for all of these issues, so you can enjoy teeth that are healthy, gums that are healthy, and completely protected oral health! Want to learn more? Come in for a dental visit soon.
Protect Your Smile With Pride
Keep your smile safe and sound and feel good knowing you can thoroughly maintain your grin without stress when you access our comprehensive dental care. We offer the preventive, restorative, and cosmetic care you need. Come in for a visit in Conroe, TX by scheduling a visit with the Dental Centre of Conroe by calling (936) 441-4600. We serve patients from Conroe, Houston, The Woodlands, Willis, Montgomery, Magnolia, Huntsville, and the neighboring communities.