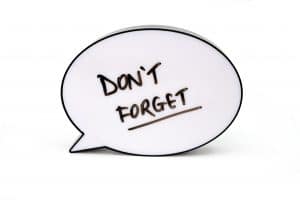 Dental pain is the type of thing that everyone responds to differently! Some patients do as we generally suggest and quickly give our Conroe, TX team a call to set up a checkup, so they can find out what's going on. Others, however, feel that they should wait a bit, see how things unfold, or even try to pretend nothing is wrong at all! While we know discomfort can cause some alarm, we also remind you that our practice is outfitted to treat your every need! So, if something doesn't feel right, give us a call. For now, take some reminders to heart.
#1: It's Never Normal
We know that it can be easy to start off worrying about dental pain but to wait and wait to contact us. Over time, you start to convince yourself that the pain is okay and that it's normal. You figure that if it was worse you would call us but it isn't. For now, just remember that no amount of discomfort is ever normal for your oral health, nor is it something you need to live with. Instead, it's a warning sign, so don't ignore it!
#2: You Can Take An Over-The-Counter Pain Reliever (For Now)
Whatever is causing your pain, whether it's irritation, a cavity, or otherwise, remember that you don't have to just grin and bear it. Instead, you are welcome to rely on over-the-counter pain relief that you can easily pick up at the drugstore. Take the amount suggested on the label. However, remember that just because you can dull dental pain, it's not a long-term solution. Instead, you should come in for care.
#3: It Is Often A Symptom (That's Hard To Identify)
We remind you, as well, that dental pain is very commonly a symptom of a wide variety of dental concerns. While you may make some guesses about what's wrong, don't rely on them. The only way to know for sure what's causing the problem and whether it needs professional attention is to see us.
#4: Cold Compresses Help Alleviate Pain And Swelling
Don't forget that when dental pain strikes and brings inflammation with it, you can take a natural approach for some much-needed relief with a cold compress. It will help reduce swelling and take the edge off until we see you (and we definitely need to see you!)
Schedule A Visit When You Deal With Dental Pain 
Don't ignore dental pain or try to learn to live with it. Call us the moment you experience any type of serious or worrisome discomfort, so we may examine your smile, identify the cause, and offer treatment. Come in for a visit in Conroe, TX by scheduling a visit with the Dental Centre of Conroe by calling (936) 441-4600. We serve patients from Conroe, Houston, and the neighboring communities.