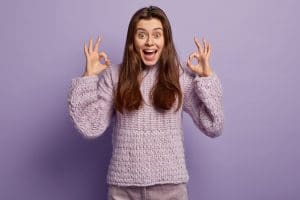 We are absolutely, completely aware of the fact that in the moment, when you break a tooth, it seems like the end of the world. However, our Conroe, TX team is here today to remind you that in actuality, it is not. How can we say this, you wonder? What would we know about it, you ask? Why, we happen to know the ins and outs of broken teeth, how to snap into action to take care of the issue, and how we can quickly get you back to enjoying your healthy and complete smile, free of damage! We also see patients dealing with this quite frequently, so you can bet your bottom dollar we are quite compassionate and sympathetic, too! Now, for some helpful information…
We Offer Emergency Dental Care: Use It!
One of the worst aspects of dealing with a broken tooth is trying to figure out what to do the very second you break a tooth. Now what, you think to yourself? You may feel like you're in a bit of shock. You may feel overwhelmingly worried. We understand. With that said, the bottom line is that no matter how you feel, what you should know now and what you should take advantage of immediately in such a situation is the fact that we provide emergency dental care. When something like serious damage happens, all you need to focus on doing is calling us. We'll instruct you from there!
Sometimes, We Can Fix It
Lovely news. You may guess that the second you break a tooth, that's it. Your tooth is a goner. However, sometimes it's not. Sometimes … in many cases, actually, we can fix your tooth! While it's usually going to require more than a quick filling, we are happy to remind you that we provide beautiful, tooth-colored crowns that will give you back everything your oral health needs: The full structure of a tooth, the balance of your smile, the protection your tooth needs to avoid infection, and a smile that looks healthy again.
We Can Replace Teeth, Too!
Love hearing that we can fix your tooth but wondering what happens when you break a tooth and it's quite severe? Again, this is not an issue to worry about. In addition to offering repairs, we also offer tooth replacements. Whether you prefer a bridge, partial, or dental implant, we're here to help!
Fix Your Broken Tooth! 
Don't become out of control worried when you break a tooth! Calm down and call our team! Let us know what's happening, so we may provide you with emergency dental care and the restoration you need. Come in for a visit in Conroe, TX by scheduling a visit with the Dental Centre of Conroe by calling (936) 441-4600. We serve patients from Conroe and the neighboring communities.