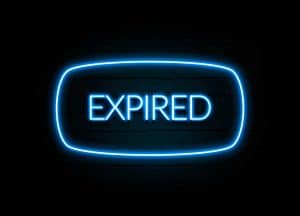 You know to look for the expiration dates on the foods and beverages you buy at the store and keep at home. You know that prescription medicine will suddenly reach the end of its shelf life. Once this date arrives, it's time to wave goodbye to whatever it is that is no longer considered fully effective or safe for consumption. With that said, our Conroe, TX team reminds you to consider the fact that expiration dates (and the general idea of expiring) can apply to your smile care in many ways, too! When you're mindful of them, they can help you do an even better job with your oral health.
Check For Expired (Or Tired) Products!
Keeping your smile clean and free of hygiene-related problems means relying on your daily collection of dental hygiene items! Unfortunately, if you have some items in the mix that aren't able to offer you their full effectiveness that they once provided, you may not be giving your oral health everything it needs. Do yourself a favor. Spend a bit of time in your bathroom, as you look through each and every last item you use. If you find that the stamped date has passed, get rid of it. If it's a toothbrush that's older than three to four months, let it go! Get your collection up to date, so your smile care is at its best!
Look In On Your Insurance Benefits!
We want you to consider the fact that your dental insurance benefits may have an expiration date on them, too! When we enter the next calendar year, we wonder: Do your benefits keep going? Do they end and start over? Give yourself the chance to figure this detail out, so you're not only realizing it later (once it's too late!).
Wondering If Your Dental Work Has Hit Its Expiration Date?
Do you have a dental crown that you are fairly sure you've had for about 40 years? How about a denture that just doesn't seem like it's fitting correctly anymore? When you start to think that perhaps your dental work has reached its moment of expiration, it's very important that you visit us to learn more about whether you need a repair or a replacement, so you keep your oral health safe!
Revamp Your Smile Care Today
Check in with us, when you need help with questions about dental insurance, if you are ready for the second of your twice-a-year preventive visits with us, and for answers about dental hygiene! Come in for a visit in Conroe, TX by scheduling a visit with the Dental Centre of Conroe by calling (936) 441-4600. We serve patients from Conroe and the neighboring communities.