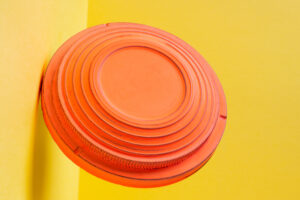 In our last community blog post, our team took a look at a few family-friendly events taking place in the area that we thought might be a fun time for some of our patient families. It is that time of the week again, and Friday is finally here! Indeed, our community blog posts are intended to take a break from the regular – albeit important – dental content we put out on our website and allow our patients to enjoy the culture-rich city around them. In this week's community blog post, your Conroe, TX dentist has pointed out a few new things to try this week that can help you get in touch with your charitable side and explore new concepts.
Shootout Hunger
Part of what makes community so fulfilling to be a part of is that there is a little bit of something for everyone. This is especially true in the Texas town of Conroe, and there are always opportunities to support your fellow community members, friends, and loved ones. This first event is no different, and we hope you will check it out.
This Friday, September 16, 2022, from 7:30 a.m. to 1:30 p.m., join your fellow community in the annual Shootout Hunger Sporting Clays Tournament presented by the Montgomery Country Food Bank. It is an annual event that aims to raise funds and awareness to help provide food for hungry children, families, and seniors in the area.
This year's festivities include shooting 100 clay targets, and all participants are responsible for bringing their own safety glasses and guns. To sign up or learn more, check out the event page here.
Woodforest Charity Run
If supporting a noble cause is a mission you can get behind, then you are in luck for this next event! This Saturday, September 17, 2022, at 8:00 a.m., Heritage Place Park will host the annual Woodforest Charity Run. It includes both a 5k and 10k race, as well as a Barkley Shoe Dash for children ages 5-12 years old. Break out your running shoes and save the date to participate, and more information can be found here on the event page. Hope to see you there!
Artists in Action
Supporting your local community does not always involve charitable runs, and sometimes the best thing we can do is provide our individual support. This coming Thursday, September 22, 2022, from 4:00 p.m. to 7:00 p.m., the Conroe Art League presents Artists in Action. It includes artists working in the gallery with different mediums, including painting, sculpting, jewelry making, and other artistic endeavors. Admission is free, and we hope you'll check out the event page here to learn more.
Schedule Your Next Appointment
To learn more about the great events taking place all over the Conroe area, or to schedule your next dental appointment with our team, contact The Dental Centre of Conroe in Conroe, TX by calling 936-441-4600 and learn more today.