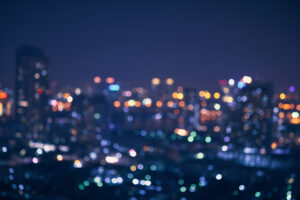 We may only be a couple of weeks into 2022, but this year is proving much better than the previous one. Indeed, most businesses are open at full capacity, steps have been taken to keep ourselves and each other safe, and community can once again be enjoyed. Though the nation is at a higher capacity than it was about a year ago, it is still extremely important to remember to take steps to ensure your safety. In today's community blog post, your Conroe, TX dentist shares some of the socially distant and safe events taking place in the area this weekend, and we encourage our patients to relax and enjoy what the city has to offer.
Live Music at 202 Main
Music is the heart and soul of a number of places, but here in Texas, it is much more than that. It is an opportunity to feel emotion and pride in our nation, as well as support fellow community members embracing their roots. Indeed, deep in the heart of Texas, we share much love and support for our local musical artists, and this weekend's events are no different!
This Friday, January 14, 2022, at 9:00 p.m., Jeremy Parsons will be performing at 202 Main in downtown Conroe. Mr. Parsons enjoys interacting with his audience, and as a local artist, we enjoy having him! For more information about the show, check out the event page here.
Additionally, if you couldn't get enough of the local talent, join 202 Main this Saturday, January 15th at 9:00 p.m. for even more music! Johnny Pride Blues will be performing, and more information can be found here on the event page.
The Sinatra Experience
Taking a step back in time to enjoy some classics, this next event features a brilliant tribute to Frank Sinatra himself. Dave Halston brings Sinatra's sound to life with some fun, zesty, Las Vegas vibes. Further, the show performs with Sinatra's authentic musical arrangements and features a lively lineup of some of his most notable songs. The Sinatra Experience with Dace Halston will take place this Saturday, January 15, 2022 at Crighton Theatre Foundation located at 234 Main St. The show begins promptly at 7:30 p.m., and more information on tickets can be found through the event website here.
62nd Annual Faculty Exhibition
Finally, the Department of Art at Sam Houston State University invites you to the 62nd annual faculty art exhibition! This event will take place From January 18-February 26, 2022, and the exhibition is open to the public free of charge. What's more? The gallery is located at 1741 Bobby K. Marks Drive in Huntsville, TX, and more information can be found here.
Learn More Today
When you are ready to schedule your next dental appointment with our team, contact The Dental Centre of Conroe in Conroe, TX by calling 936-441-4600.