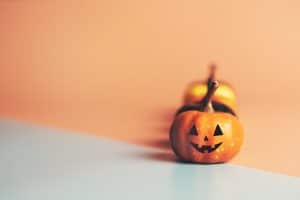 How's your Halloween going to go this year, our Conroe, TX team wonders? Are you completely ready to ensure you've got your smile in the best possible condition, that you're going to take the necessary (yet simple) steps to keep it that way, and as a result … you can just enjoy yourself? Or, are you full of worry about your current oral health status, which makes you worry your holiday may be stress filled? Consider some reminders regarding smile care (and possible smile scares), so you gain a better grasp regarding safely and successfully guiding your grin through this time of year!
If Something Goes Wrong
Let's start with the potentially bad news first. Let's say you end up with an oral health problem that you can blame on Halloween, for the most part. Maybe you bite into candy that you probably shouldn't be eating and it breaks your tooth. Maybe you haven't seen us for a cavity that needs filling and you bite into something that would usually be no problem but alas, you're in serious pain and may have caused further damage. Maybe you trip, while you're trick-or-treating and you damage your smile. As always, when something goes wrong with your oral health, we're here for your dental emergency. Call us! It's best to do all that you can to avoid problems but when problems arise anyway (sometimes it just happens, even with the best of intentions), tell us immediately!
Smile Care That's Easy
Want to protect your smile on Halloween and always? Smile care at home is very easy. Brush! Floss. Avoid things that could damage your teeth. Rinse after treats. Done!
Smile Care That's Thinking Ahead
Yes, you can be careful and make easy, good choices for your oral health on Halloween and on every other day of the year, so you avoid those smile scares! However, we want you to remember that there's also some serious value to thinking ahead. For instance, that cavity we mentioned that can become a disaster on Halloween night … it's something a patient could have treated immediately, thereby avoiding complications during what should be a fun holiday. In short: Keep up with prevention, including checkups and cleanings. Keep up with restorative care the moment we suggest it. Thinking ahead and treating your smile consistently with the care it requires from our team makes life easy!
Protect Your Grin For A Happy Halloween
Remind yourself that our team is always here for your dental care needs! Let us know if you're ready for your preventive visits, if you have questions about optimal smile protection, or if it's time for an emergency appointment! Come in for a visit in Conroe, TX by scheduling a visit with the Dental Centre of Conroe by calling (936) 441-4600. We serve patients from Conroe and the neighboring communities.