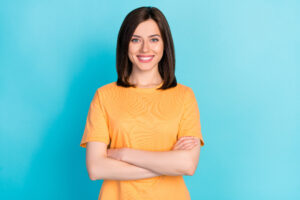 Dental bonding and contouring are two unique cosmetic treatments that offer far more than brighter smiles. In fact, we can correct issues with the shape of the teeth too! In today's blog, your Conroe, TX, dentist discusses how we use these two cosmetic treatments to correct common smile imperfections.
Your Cosmetic Consultation
To begin, you will need to give us a call to schedule a cosmetic consultation. During this consultation, we will talk to you about your hopes for your smile and what imperfections you want to see treated. Our team then uses digital technology, such as digital x-rays and intraoral cameras, to conduct a detailed exam of your smile to assess the cause and extent of your cosmetic issues. From there, we can talk about options to improve the overall beauty of your smile, including dental bonding and contouring.
The Dental Bonding Process
The dental bonding procedure uses the same composite resin that makes up our tooth-colored dental fillings. This material can be shaded to blend with your smile, and is very durable as well. We begin by numbing the tooth and then cleaning it. We etch the surface and then prepare and place the composite resin in several layers. Our next step is to shape the tooth as we cure the composite resin beneath a special light. The final step is to polish the tooth to ensure a brighter appearance.
We can employ dental bonding to repair minor chips and cracks, lengthen worn down teeth, and even correct misshapen portions of tooth structure. We've also closed embarrassing gaps between the teeth, and even masked permanent teeth stains, the type that may not respond to traditional teeth whitening procedures.
Contouring Your Smile
In the same appointment, our team could also contour the teeth, which again takes one visit to complete. With dental contouring we don't just add to the tooth, we instead gently sand and buff away outer structure. Once we do, we can correct a variety of minor esthetic concerns. For example, our team can address the appearance of minor chips, and reshape malformed or overly large teeth. We can smooth our grooves, pits, and rough patches in the outer surface, and also dull sharp, pointed, or jagged portions of tooth structure.
If you have any questions about how our team tackles your cosmetic issues, then contact our team today to learn more. We're ready to transform your smile with dental bonding and contouring, in only one visit!
Ready for Cosmetic Dentistry?
We're ready to help reshape and transform your smile in one sitting. To learn more about our treatment options, then contact The Dental Centre of Conroe in Conroe, TX by calling 936-441-4600 today.