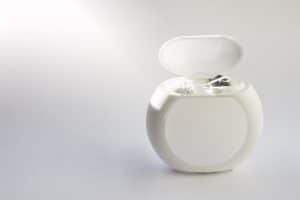 If your dental hygiene products suddenly came alive, could sit you down, and could have a quick word with you, do you have any idea what they might say? Are you sure about what you might be hearing from your dental floss? Let's begin with this essential and oft overlooked aspect of home dental care. As a result, you may find that you have a newfound appreciation for how to best floss your smile for effective, wonderful results.
"Not So Hard!"
If you happen to be a bit heavy handed in the dental hygiene department, your floss likely wants you to know that it's a good idea to ease up! When you press quite hard, you are more likely to end up causing problems like aggravating your gums. What you want, of course, if for your flossing to protect your gums! Be gentle. It's that simple.
"Not So Fast!"
Are you blazing through your dental hygiene, your flossing included? When you go too fast, you not only run the risk of hurting yourself but you also don't do a very thorough job. Slow down. Remember it really only takes a minute or two of your time to complete a flossing session that is actually effective and helpful!
"You Missed A Spot!"
Yep, your dental floss just might sass you a bit if it had the chance! Remember that flossing isn't just about making your smile look good. It's about removing the stuff that gets stuck between teeth and under gum tissue, which causes cavities, inflammation, and more. So, do yourself a favor and remember to floss every last part of your grin!
Ask Us Flossing Questions For Improved Care
If you have questions about flossing, brushing, or other facets of your home dental care experience, bring them to us during your appointments! Come in for a visit in Conroe, TX by scheduling a visit with the Dental Centre of Conroe by calling (936) 441-4600. We serve patients from Conroe, Houston, The Woodlands, Willis, Montgomery, Magnolia, Huntsville, and the neighboring communities.