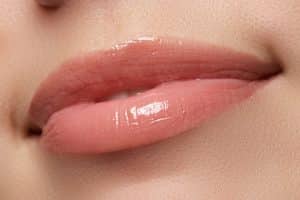 Don't fall into the trap of stepping into summer without protecting your lips! Did you know that your lip health is something you can easily tend to or that you can neglect (which can lead to serious consequences)? To make sure you're protecting yourself from lip cancer and other factors, take our easy tips to heart.
Tip #1: Wear SPF Sunblock And Lip Balm
Did you know that your lip health can become affected in a variety of ways? To avoid dried out lips and to prevent lip cancer, do your best to keep lips hydrated and safe this summer. Always wear SPF on your face (around your mouth, too) and add an SPF-containing lip balm into the mix. As a result, you'll protect that fragile tissue from problems.
Tip #2: Keep High UV Ray Exposure In Mind
If you're planning your day and you want to do your best to avoid too much exposure to the sun's harmful UV rays, remember that their intensity varies throughout the day. They're going to be the strongest between 10 in the morning and 4 in the afternoon, so as you plan to spend time outdoors for an extended period, schedule carefully and load up on sunblock.
Tip #3: Come See Us
Remember that prevention is key for everything to do with your oral health, from your teeth and gums to your lip health! During checkups, we will take everything into account and will screen you for oral cancer, so you can offer yourself the best protection possible.
Keep Lips Healthy With Simple Care
Remember that your lips can sunburn, become dehydrated, and can even develop cancer. Keep our tips in mind to avoid problems. Come in for a visit in Conroe, TX by scheduling a visit with the Dental Centre of Conroe by calling (936) 441-4600. We serve patients from Conroe, Houston, The Woodlands, Willis, Montgomery, Magnolia, Huntsville, and the neighboring communities.