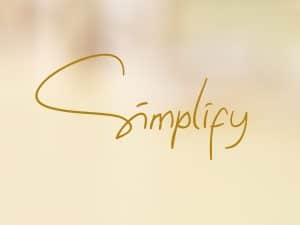 If we begin with the bad news that's associated with preventive care, we remind you that many patients feel as though it's a much more complex and challenging aspect of their lives than it has to be! Now, to follow up the bad with the good news, our Conroe, TX team is thrilled to report that the truth is: Prevention can actually be an expressly simple and effective means of protecting your smile and it doesn't have to be confusing or complicated. Let us help you make it as simple as can be!
Your Shopping List
Not interested in developing cavities or any other problems? Well, then. You'll want your preventive care to be on point! Of course, this means doing your absolute best with dental hygiene. To begin, let's start at the very beginning with the shopping list of items you will need to purchase in order to have everything you require in your bathroom to brush and floss your smile:
Purchase a soft-bristle toothbrush
Buy a tube of fluoridated toothpaste
Bring home dental floss
Do your best to buy ADA (American Dental Association) accepted items
Brushing Details
We would like you to recognize that brushing doesn't have to be complicated or hard. Instead, it can be very easy when you know just what to do for this part of your preventive care. Let's break it all down in easy steps:
First, brush gently in the morning
Next, make sure to also brush gently in the evening
Remember to make each brushing session last a total of two minutes, so you're brushing for four minutes every day
All About Flossing
Flossing? It's easy. Again, let's help you work your way through a series of easy preventive care steps:
Start with a floss strand measuring around 18 inches
Floss throughout your entire smile, getting between all teeth and behind back teeth
Take your time
Professional Prevention Made Easy
Not sure about what you need in terms of professional preventive care but this is the part that you always end up feeling overwhelmed by? There's no need! We do most of the work for you. All you have to do is call us, schedule your visits, and show up! As for what you need to remember in terms of effective prevention through cleanings and checkups:
Call us ahead of time to set up two checkups and cleanings each year
Do what you can to schedule visits apart by six months, so you're consistently seeing us
Make Prevention Super Streamlined
Enjoy simplified, straightforward preventive care both with our team and at home when you check in with us! Schedule a checkup and we can fill you in on ways to make smile protection a breeze. Come in for a visit in Conroe, TX by scheduling a visit with the Dental Centre of Conroe by calling (936) 441-4600. We serve patients from Conroe and the neighboring communities.