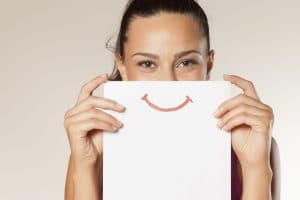 Yes, of course, like anyone else, you may end up with smile problems every now and then. While you may initially feel sad about this fact, our Conroe, TX team reminds you that you don't have to continue feeling this way. Instead, you can take a moment to reflect on the fact that our practice offers a truly extensive, comprehensive selection of dental care services to ensure that no matter what isn't going quite right with your smile, we can make things better! Find out more, so you can turn your frown into a healthy, gorgeous grin!
Hygiene Related Disease
We know that when you deal with any type of hygiene-related disease, it can really put a damper on your smile and your experience. However, it's important that you remember our practice offers complete restorative dental care services. What does that mean? Well, it means that you're not stuck dealing with this cavity, infection, or otherwise forever. Instead, you can come in to see us, receive a diagnosis from our compassionate group of dental professionals, and then plan to come in for a repair! We'll remove the problem and get your smile back into lovely condition in no time! We can also offer tips that will help you avoid such concerns in the future.
A Not So Pretty Smile
Of course, if your smile doesn't quite match up with the vision you have for it, then you may feel sad. Don't feel too upset for too long, though! Instead, turn that bit of sorrow into action, as you come in to learn all about the cosmetic dental care we offer our patients. Whether you're unhappy with the color of your smile, the shape of your teeth, the texture of your teeth, small spaces, and the list goes on, we can help you transform this feature into something that makes you feel happy.
Frustrating Dental Hygiene
It makes sense that you may feel like pouting, when you're trying with all of your might to brush and floss and keep your smile healthy but you keep coming up against the fact that your dental care just isn't good enough. Fortunately, though, we can fix this! See our team for a checkup and we'll show you how to do everything correctly!
Say Goodbye To Smile Problems
Get your smile problems to go away, as you usher in a healthy, comfortable, and beautiful smile with our friendly dental team! Remember that all you have to do to make this a reality is visit our practice soon! Come in for a visit in Conroe, TX by scheduling a visit with the Dental Centre of Conroe by calling (936) 441-4600. We serve patients from Conroe and the neighboring communities.