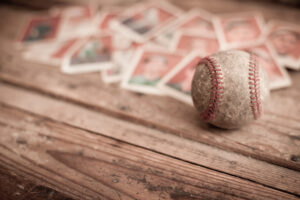 Sometimes, we like to take a brief break from our usual dental topics, and instead talk a little bit about our community. In today's blog, your Conroe, TX, dentist will be looking at three fun events happening this week. You and your family can schedule a little fun for the upcoming weekend!
Trivia Night
Good at trivia? Then put yourself to the test at Trivia Night at Pacific Yard House on 101 Metcalf Street. This occurs every Wednesday at 7:30pm, so be sure to stop by next week. The game is free, and you can win giveaways. Plus, tons of delicious food and drink to choose from!
Sports Cards and Collectibles
Don't miss the Conroe Sports Cards and Collectibles Show on Saturday, April 1st at the Homewood Suites by Hilton on 325 Flagship Boulevard, Apartment 426. Entry is FREE and the expo lasts from 9am until 4pm. There will be giveaways and tons of vendors to shop from. Space Cadets Gaming will be accepting grading submissions, and you can find cards, collectibles, Funko Pops, and tons of other fun things to see! Your family could head there right after you see Mr. Bunny.
Morning with Mr. Bunny
The City of Conroe Parks and Recreation will be presenting Morning with Mr. Bunny on Saturday, April 1st from 10am until noon. The event takes place at Carl Barton Jr. Park at 2500 South Loop 336 E. This is a FREE event, and your little ones can bring their Easter baskets to the Carl Barton Softball fields to enjoy an egg hunt, inflatables, face painting, and a chance to meet Mr. Bunny. A fun way to spend a Saturday afternoon and get a little exercise.
Schedule a Visit Soon!
We would love to see you soon, so we can offer your family a checkup and cleaning and ensure they're starting spring and summer with bright, full, and beautiful smiles. We can offer care for kids and adults, and address minor oral health concerns and even serious issues like tooth loss. We have a comprehensive array of treatments, so you can smile with confidence and enjoy optimal oral health once more. If you have any questions about our approach to family dentistry, or if you're ready to schedule a visit for yourself or a member of your family, then contact our team today to learn more.
Your Conroe, TX, Dentist Offers Family Dentistry
We want to ensure you and your family enjoy bright smiles all year around! For more information on scheduling a visit or about our treatment options and improving the health, function, and beauty of your smile, then contact The Dental Centre of Conroe in Conroe, TX by calling 936-441-4600 today.