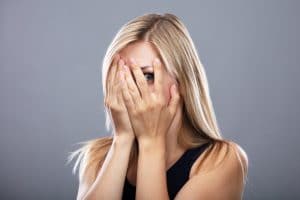 There's nothing quite like guilt about your smile care to make you do exactly the opposite of what your smile needs in order to be healthier, prettier, etc. Guilt often causes you to feel the need to run further from your responsibilities, to hide out, and to "save face" by doing so. Unfortunately, the longer you let your guilt consume you and keep you from our Conroe, TX practice, the longer you let things become worse for your smile, rather than better. Fortunately, we happen to have a very helpful idea: Why not funnel and channel that guilt into something that will actually benefit your smile? It just might work wonders!
Use It To Fuel Diet Changes
Feeling guilty about something going on with your smile? Upset because you meant to take excellent care of it but you ended up with tooth decay and a need for fillings? Stop feeling so bad! Instead, feel driven. Come in to get those fillings, so your smile is healthy again. Then, consider making any necessary dietary changes (like cutting back on sugar or sodas) and reviewing your habits. You'll be so happy to feel in control of your smile care and oral health again.
Use It To Become Proactive About Prevention
You're going to be able to use that guilt to become extremely proactive about your preventive smile care if you so wish. Take a moment to reflect on the bad emotions you experience in regard to not taking care of your smile. Now, realize that if you put all of that energy into protecting your teeth and gums at home and with checkups and cleanings, you'd be feeling proud and happy instead!
Use It To Make Changes You Need Or Want
Maybe you feel guilty because you meant to make necessary changes to your smile or even personal changes that would give you good feelings. If you need to replace missing teeth, take care of old dental work, or even if you really want to see us for cosmetic improvements, make it happen! It's never too late, so keep that in mind, and channel your energy into your goals!
Become Proactive About Your Smile Care
Come in for the dental care treatments your smile needs, so you can feel satisfied with your oral health and your appearance. Come in for a visit in Conroe, TX by scheduling a visit with the Dental Centre of Conroe by calling (936) 441-4600. We serve patients from Conroe, Houston, The Woodlands, Willis, Montgomery, Magnolia, Huntsville, and the neighboring communities.